EVERY COUPLE OF years, as we all tremble in wait, another dance craze rolls around.
From the recent craze for waggling your hand along to Single Ladies, to leppin' around to Thriller – or even some of the more distinguised among us who might remember The Mashed Potato – dance crazes just aren't going away.
1. The Macarena
You'll still catch the odd person who can't really dance giving the Macarena a whirl on the dancefloor, just for something to do with their arms.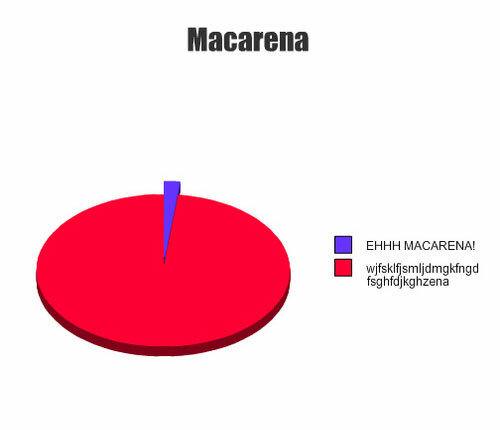 Image: The Meta Picture
Did anyone else sing along with "One macka two macka three Macarena"? No? Just us?
2. Cha Cha Slide
This song is unusual enough for a dance craze in that it set out explicitly to be a dance craze.
The lyrics are basically just instructions.
YouTube/MrCTheSlideManVEVO
Clap, clap,clap, clap your hands.
Cha cha real smooth.
3. Line-dancing
Line-dancing has raised its ugly head in various forms down the years. From Garth Brooks to Steps and their boot-scootin' baby, line-dancing has PLAGUED THE NATION.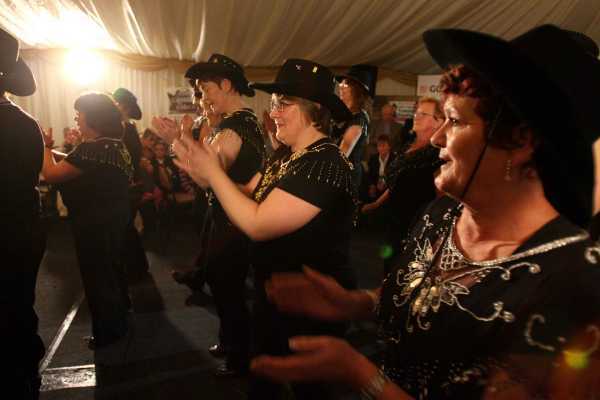 Image: Photocall Ireland
And remember when Cotton Eye Joe came out? Nightmare.
4. Shuffling
Shuffling, as popularised by dance group LMFAO, has been truly immortalised by the brilliant Dublin Rose 2011.
YouTube/RTE
Everyday she's shufflin'.
5. Bucks Fizz
The Eurovision classic.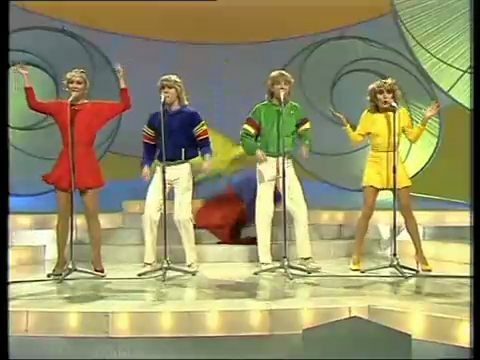 Image: via Eurovision
At the right moment (right after the timely lyrics "And if ya wanna see some more!") everyone whip off yer skirts.
Act nonchalant afterwards like nothing really happened, no big deal.
6. An Dreoilín
Going to the céili when in the Gaeltacht wouldn't have been the same without The Dreoilín.
YouTube/Flipyness
A surprisingly smutty dance, considering it was danced exclusively by giddy underagers.
7. Agadoo
The song and dance of Agadoo is magnificently evocative of package holidays in Spain, with neon-bright seaside strips and neon-bright cocktails.
Agadoo, do do do! Push pineapple, shake the tree!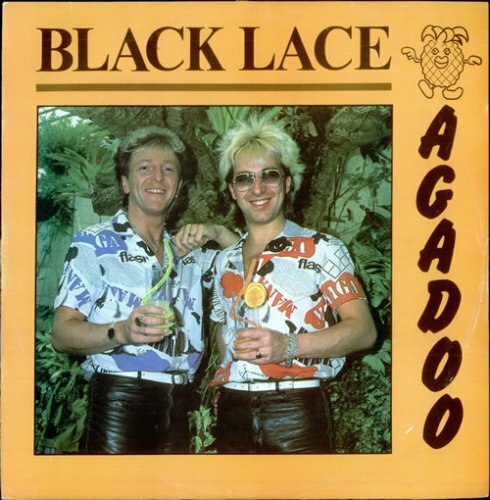 Image: via Simply Eighties
Agadoo has been voted amongst the most annoying songs of all time. What do you reckon?
8. Saturday Night
Whigfield! Oh the joyous memories. Just the opening siren call of "Di di na na na" and we're right back to the early 90s.
YouTube/EnergyProductionRec
The Danish beauty behind Whigfield, and bunny-hop dance that went along with it, was Sannie Carlson. I think we all fell in love with her in 1994.
Bring back plaited pigtails and bring back Saturday Night to the dancefloor, we say.
9. Gangnam Style
Gangnam Style has only just happened, and we already wish we could forget it.
Image: via The Atlantic
Everyone in the clubs looking like they're riding rather confusing horses. No thanks.
Let us now commit the above dances to Room 101 and the memory bin forever. NOW DO THE HARLEM SHAKE.