AS WE TOLD you last week, Simon Cowell is on a mission to bring his never-ending talent hunt global and accessible online. We've had chefs and girl groups, and this week it's the turn for all you aspiring fashionistas.
If you know your Marni from your Missoni, then this is the competition for you. (Especially if you love upcycling clothes and including sweets in the finished item. Yum.)
Need some inspiration before you enter? Never fear. We've compiled a list of standout stylists working in the industry today to whet your sartorial appetite…
1. The Irish connection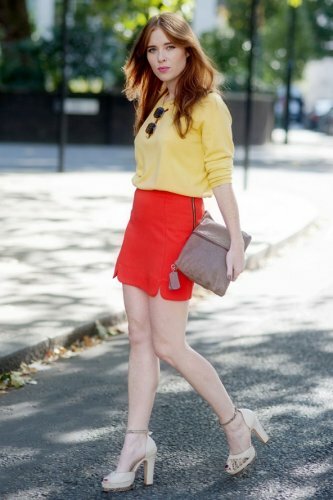 Image: Vogue
Angela Scanlon: Irish girl made good. Scanlon was recently named by Vogue UK as "one to watch" for 2013 – and we believe them, not least because she has so many strings to her bow. She finds the time to work as a stylist and also a prolific TV presenter, fashion journalist and model.
2. En vogue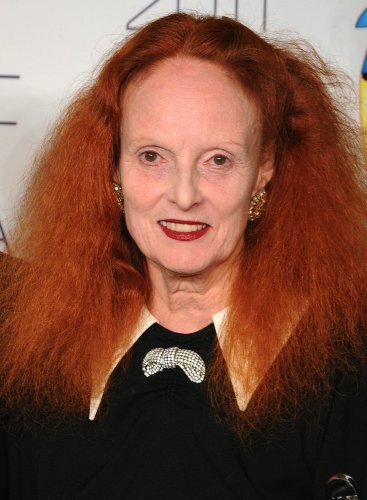 Image: AP Images/ Jennifer Graylock
Grace Coddington is the magic behind the myth of Anna Wintour. Though unjustly less well-recognised, creative director Grace is the true fashion brains behind the beautiful editorials of American Vogue. A former model during the swinging 60s herself, Grace's unique style is represented by her signature billowing red hair – and sharp tongue.
3. Wonder web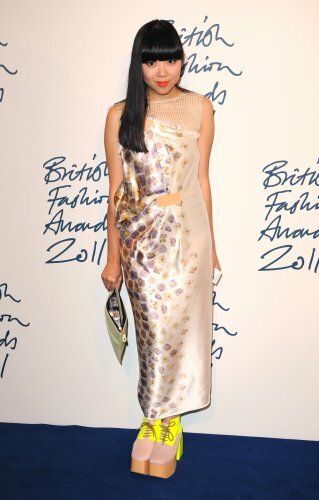 Image: Doug Peters/EMPICS Entertainment
The internet has democratised the formerly uber-exclusive fashion industry like nothing else. Susie Bubble, a blogger since 2006 over at Style Bubble, embodies that sea change. From blogger to editor of Dazed Digital and back again, Bubble has ridden the wave of web fame and blog superstardom. See also: Rumi Neely of Fashion Toast, Jane Aldridge of Sea of Shoes and our personal favourite, Tavi Gevinson of Style Rookie.
4. Hollywood glamour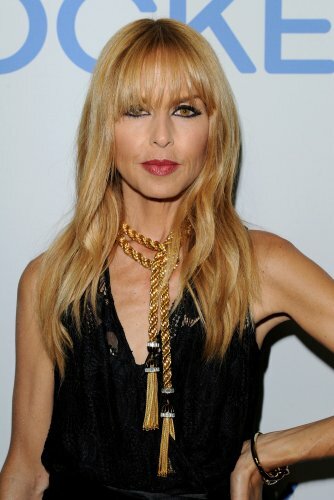 Image: Vince Flores /EMPICS Entertainment
Rachel Zoe exudes  steely Hollywood power. She's styled more A-list celebrity clients than we've had hot dinners – not to mention brokered brand collaborations, designed her own ranges, starred in a reality show, written books, founded a newspaper and created 2005′s infamous "boho chic" look alongside Nicole Richie. To do all this sounds pretty exhausting, especially in six-inch heels, but Zoe is such a formidable lady that she manages to make it all look almost boring.
5. Queen bee
Image: Saucy Review
Not only has Texas-born Ty Hunter styled the inimitable Beyoncé for over 16 years now, but he also styled sister Solange for recent video Losing You – which is so good it simply has to be seen to be believed. Ty and the Knowles family are an unbeatable match.
6. Real deal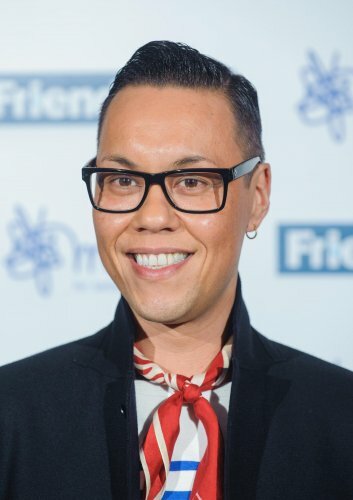 Image: Dominic Lipinski/PA Wire/Press Association Images
Gok Wan rose to fame with his feel-good, body-positive programme How To Look Good Naked. Gok's whole ethos was about boosting self-esteem, making fashion less intimidating and more inclusive. We love you for it, Gok!
7. Home bird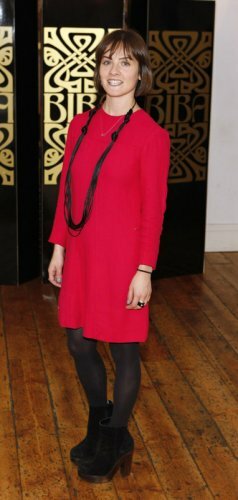 Image: via iVenus
Aisling Farinella is committed to us. While the bulk of Ireland's fashion talent routinely defect to London, Aisling has stuck to these shores and is a vibrant addition to the Dublin fashion scene. An experienced stylist, Aisling also founded The Loft Boutique in 2005 and ran Circus clothes shop from 2007 to 2010. Not one to rest on her laurels, she now runs Thread magazine.
8. Child of the world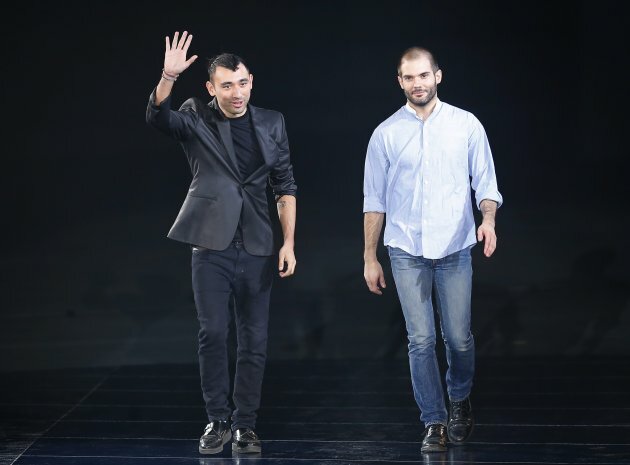 Nicola Formichetti, left, and Sebastien Teigne after their fashion collection for Thierry Mugler's Ready to wear Fall/Winter 2013/2014 presented in Paris
Image: Jacques Brinon/AP/Press Association Images
Nicola Formichetti is half Italian, half Japanese, and fully fashion. Formichetti is a prominent member of what is called the "Haus of Gaga" – he has styled the weird and wonderful Lady Gaga since 2009. He has also worked with Vogues Hommes Japan, acted as fashion director for French fashion house Mugler, designed his own collections and currently works with DIESEL and Uniqlo. Despite his huge success in the field, he rejects the term "stylist", instead describing himself as an "art director". Whatever you say, Nic, just keep it coming.
9. The unforgettable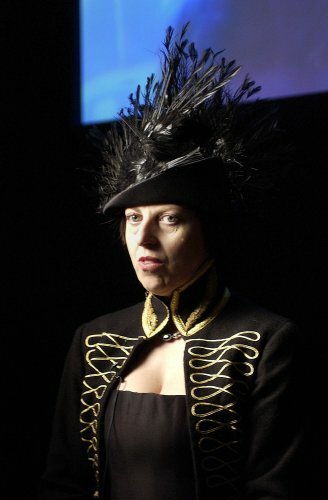 Image: Chris Young/PA Archive/Press Association Images

Isabella Blow was more than a stylist – she was a muse, mentor and friend. Blow, who passed away in 2007, nurtured talented designers such as Philip Treacy and Alexander McQueen. She worked with photographer like Stephen Meisel at UK Vogue, as well as being fashion director for Tatler and a consultant for Swarovski and Lacoste, amongst others. Her many, many flamboyant Treacy headpieces sum up her iconic style.
So there's our pick of fashion's best and brightest – the ones who pull the looks, tweak hems and bring creative vision to set.
Do you think you have what it takes to excel in the industry? Submit your own video entry to You Generation – entries begin on 3 May and run until 11 May.
Tip: You need to include the word 'candy' or sweets in your creation and somehow 'upcycle' a piece of clothing to make the grade.