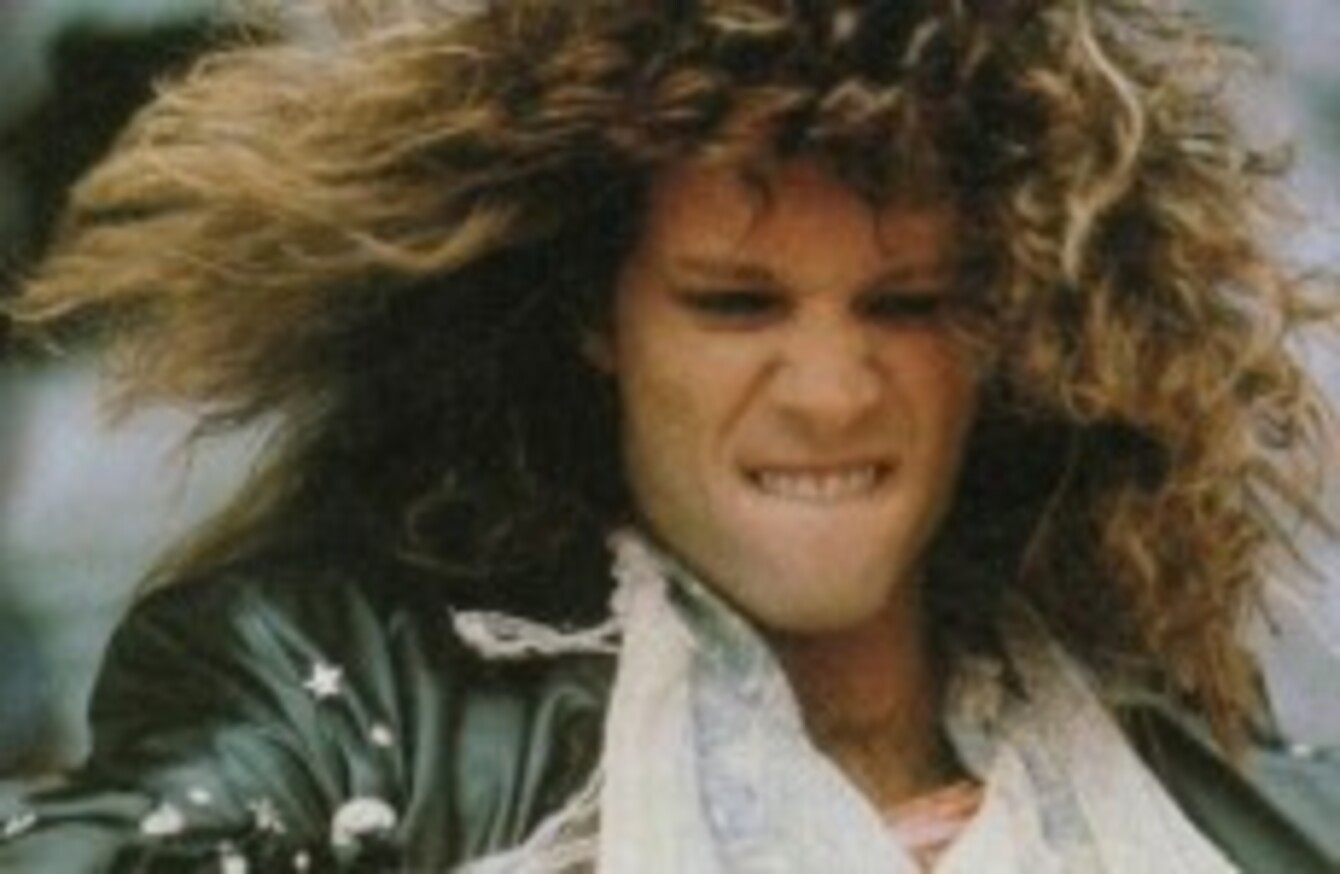 Image: Web Pro
Image: Web Pro
ARE YOU HEADING down to Slane Castle tonight?
Wait. You're not?  Perhaps you thought to yourself, "Ah no, I'm not that into Bon Jovi."
Or perhaps as you browsed the tickets, you said, "Ah no, those Coronas are fecking eejits of the highest order."
Well, THINK AGAIN. There are many deadly reasons to hit up Slane tonight to see Bon Jovi, The Coronas, Niall Breslin and Ham Sandwich. We've thought of them so you don't have to.
1. Friends like these…
Can't even remember who's playing Slane? Don't worry. Neither can Bressie's actual mates.
Lack of communication … or a lack of interest?
But never mind, eh? Bressie himself is ready and excited.
Well, at least he's knows who's playing.
2. Jon Bon Diva
If the dulcet tones of dearest Bressie isn't what floats your boat or finds your lost remote, consider this: Jon Bon Jovi can move. Like, really move.
There's this move…
3. And that move…
4. …And whatever the hell this move is.
Images: EMPICS Entertainment
Don't hurt yourself, Jon. You are 51 now, after all.
5. Lots of nice, refreshing beer to be had
Yes, have to say we're really looking forward to slugging back a few Coronas at the gig tonight.
Image: via Flickr/plasticpeople
Wait, you mean it's the BAND The Coronas?
Image: Leon Farrell/Photocall Ireland
6. Lots of lovely, handmade ham sandwiches
Nothing nicer than a few of Mammy's hang sangwiches to bring down for the car.
Image: via Flickr/ToastForBrekkie
Wait, you mean it's the BAND Ham Sandwich?
Image: via Flickr/Shane Kelly
7. Hair-raising excitement
Well, never mind. There's still Jon Bon Jovi's formidably coiffed hair and cool-ass vibe to look forward to. Here he is with some impressive back-combing, playing the RDS in 1988.
Duncan Raban/Duncan Raban/EMPICS Entertainment
The smell of hairspray must have overwhelmed the Arena. Hope no one held up lighters, the place might have been set ablaze.
8. Take my hand and we'll make it – I swear
It has been scientifically proven that it is impossible for the average person not to sing along during the Livin' On A Prayer chorus.
YouTube/BonJoviVEVO
Alright, well, it hasn't been scientifically proven but it should be.
Tommy used to work on the docks…
9. If all else fails…
Image: via Web Pro
You could always go to heckle, I guess.