DURING THE X Factor last night, a 30 second ad came on the telly which appeared to be a new song by Adele.
Everyone lost their s**t, naturally.
Sarah Stevenson / YouTube
As soon as the mystery clip came on screen, people were instantly declaring it Adele's new single:
If you can't see the video, click here. 
Of course, Adele hasn't released a new album in over four years so fans went into overdrive when it sounded like her.
Adele's representatives have not confirmed that it is indeed a new release, but that voice won everyone over.
And the lyrics of the song sounded about right for the time she's been away:
Hello. It's me. I was wondering if after all these years you'd like to meet. To go over everything.
They say that time's supposed to heal ya. But I ain't done much healing…
It was the biggest thing that has happened on The X Factor all series, no doubt
And it sounds like it could be an absolute TUNE
The whole world is waiting for more details.
Annnd breathe.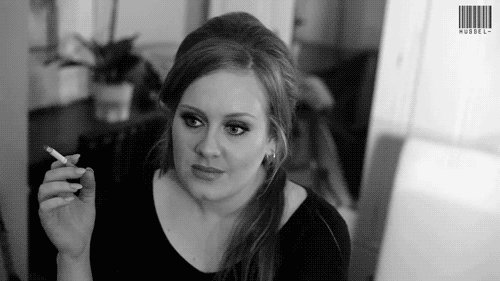 Giphy Giphy