TIS THE SEASON – to get gardening.
A Bank Holiday weekend, with the Bloom festival on no less, is an ideal time to start thinking about getting your garden in order. However, even the most adept of us in the garden need a helping hand every now and again.
These ingenious tips will come in handy for those with green fingers – and those who are just all fingers and thumbs.
1. Start seeds in an ice cream cone
And then plant them into the ground – the cone is biodegradable so you won't have to worry about replanting. Genius. And why not have a scoop or two while you're at it?
You can also use toilet paper tubes in an egg box for this idea.
Pinterest Pinterest
2. Make your own natural teepee
You know it makes sense.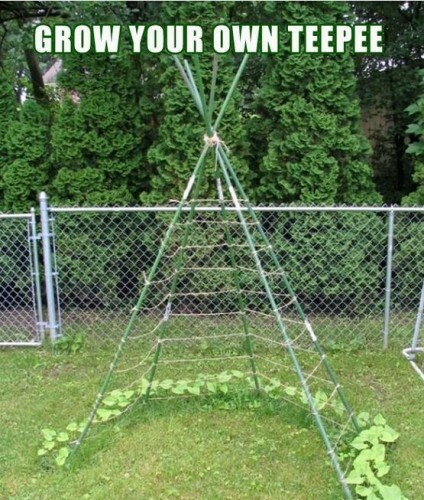 Dumpaday Dumpaday
3. And why stop there?
You can also build a wall of plants by re-purposing some old rain gutters.
Dumpaday Dumpaday
4. Swap your mulch for pine cones
This has the advantage of looking unusual and striking but also the added benefit of keeping your pets from fouling in your hard-earned flower beds. Win/win.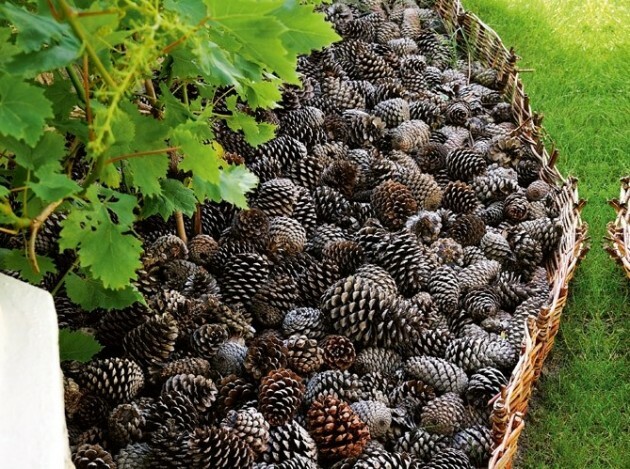 Pinterest Pinterest
5. Get creative
Got old furniture and want some unusual planters? You can guarantee that no one else will have your old chest of drawers knocking around. To add even more uniqueness, you could let the kids decorate it with paint before you plant.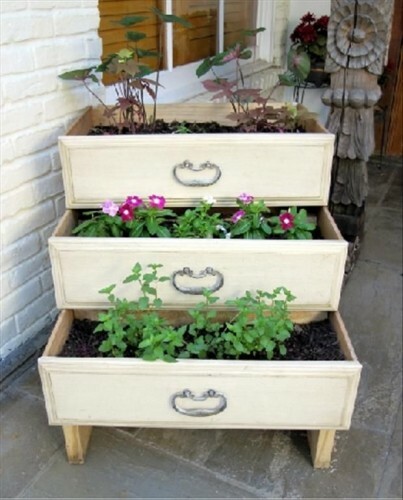 Pinterest Pinterest
6. Leaky watering can?
There's nothing more annoying for the newbie gardener. If your watering can is acting up, then simply rinse out an old milk carton and pop some holes in the lid with a thumb tack. There – no more leaks.
Village Green Network Village Green Network
Have any gardening tips or tricks of your own? Let us know in the comments.
One more absolutely indispensable gardening tip is to get over to the Garden section of Adverts.ie. There's garden furniture, tools, lawn mowers and lots of accessories to make your little patch of greenery stand out. You can also enter the Adverts.ie garden competition to win €100 – find out how to take part here.