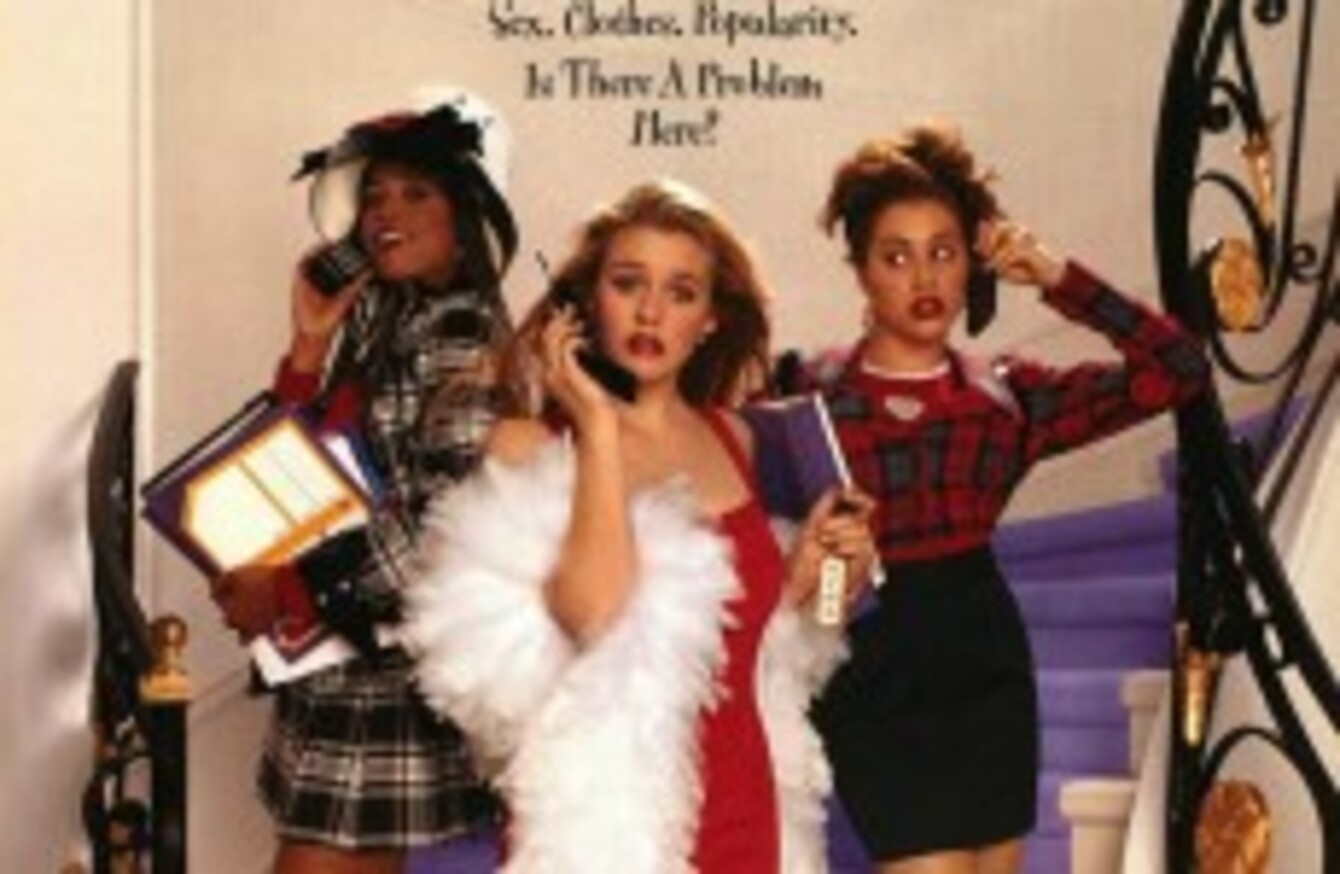 AS CHILDREN ON the cusp of our teen years, many of us were held in thrall by the glamorous world portrayed in US teen movies.
They gave you a glimpse into the American high school, where Freddie Prinze Jr was king and the gorgeous Rachel Leigh Cook was considered an undesirable nerd. What kind of messed up, totally amazing country was this?
While you watched, you made mental notes – some of this could be useful once you entered those fabled teenage years yourself.
"You don't buy black lingerie unless you want someone to see it."
10 Things I Hate About You raised a lot of questions, most importantly if you can ever just be "whelmed". But it also made you think about what your underwear drawer says about you.
Should you buy some black knickers? Will they lead you to your own Heath Ledger lookalike?
Oh Heath. </3
"Ex-boyfriends are just off limits to friends."
Mean Girls gave us this particularly sage piece of advice – for the sake of peace and quiet, you probably should stay away from your friend's ex-boyfriend.
As Gretchen adds: "It's like, the rules of feminism."
"Would you look at that body language? Legs crossed towards each other. That is an unequivocal sex invite."
You never knew your legs could say so much before! Now you're staring at everyone else's too.
Similarly, heroine Cher Horowitz tells us:
Sometimes you have to show a little skin. This reminds boys of being naked, and then they think of sex.
Give us paper and a pen! We need to jot all this down.
"Hello? There was a stop sign." "I totally paused."
Another one from Clueless that could be stored in the back of your mind for the day you finally took some driving lessons.
Surely a slight pause was enough? Cher thought so.
"The key to faking out the parents is the clammy hands… You fake a stomach cramp, and when you're bent over, moaning and wailing, you lick your palms."
Of course Ferris Bueller would have the best advice when it comes to pulling a sicky. Not that you would EVER have dreamt of doing that, but it was good to have this knowledge on the back burner, just in case.
"I just kinda hope that, if he kisses me, my foot pops."
Before Anne Hathaway was an overly-earnest Oscar winner, she was playing a gawky teenager in The Princess Diaries.
As if you didn't have enough to worry about when that first kiss came around – now you had to wonder was your foot supposed to pop too. GREAT. Thanks, ANNE.