WE KNOW THEM best as two of Ireland's bright young things but brace yourselves for Amy Huberman and Bressie as you've never seen them before.
The pair joined the cast of Sky 1′s Moone Boy – which returned to our TV screens last week – and they're making their big 90s debut this Monday night.
Huberman stars as rather attractive art teacher Miss Tivnan, who Martin (David Rawle) and his imaginary friend Sean (Chris O'Dowd) go to war over.
We're guessing the delightful velour waistcoat works wonders on the boys.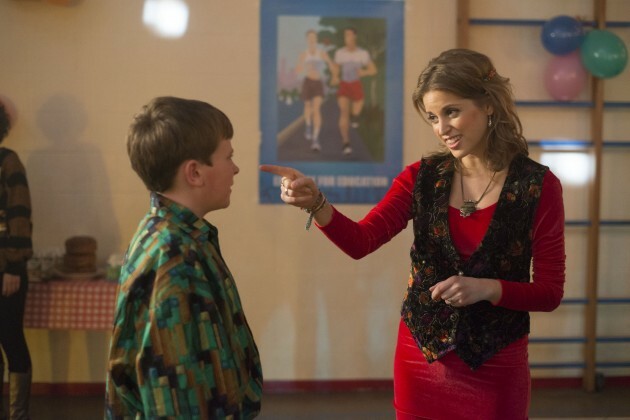 However, Ms Tivnan is far too busy mooning over PE teacher Brian – played by Bressie – to even have time to worry about the lads.
Sure who could you resist a lad in such a fine a leather jacket?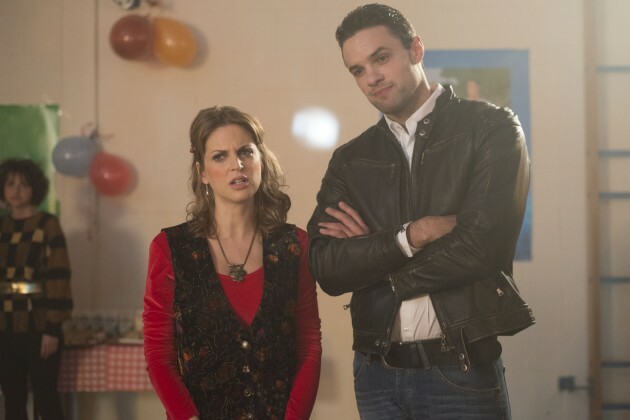 Poor Martin's heart will probably be shattered when he realises she's on Team Bressie.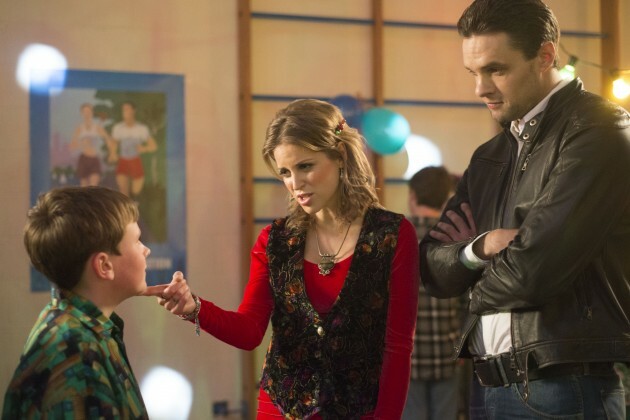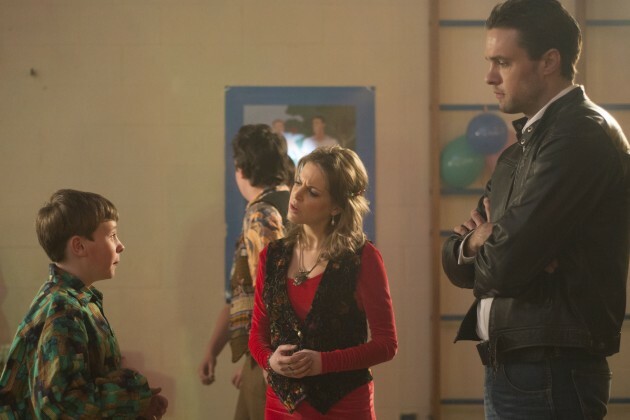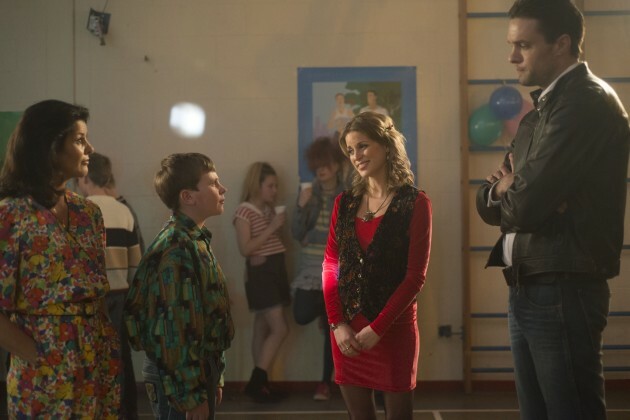 You can watch Amy and Bressie in the second episode of Moone Boy season 2 on Sky 1 next Monday at 9pm.
And for those who haven't seen it yet, the first episode of series 1 is available at youtube.com/skyfirstepisodes.
All images via Sky Ireland