(Slightly terrifying) image via MorphThing.com
THE DELIGHTFUL NEWS emerged over the weekend that actress and author Amy Huberman and rugby star and all-round good guy Brian O'Driscoll are expecting their first baby.
We've conducted a very scientific experiment (i.e. lobbed a few pictures up on MorphThing.com) in order to speculate wildly about what this superbaby might look like, and we've concluded that it will look like… er… a baby, depending on which pictures of its parents we choose to mash together.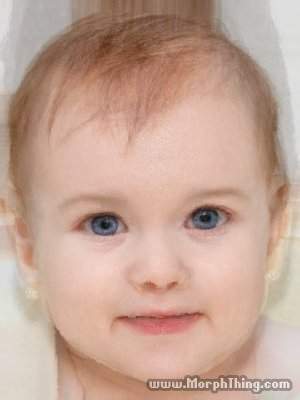 Another potential Hubes and Drico baby (MorphThing.com)
Twitter was also full of speculation about what talents Baby Huberman-O'Driscoll might possess: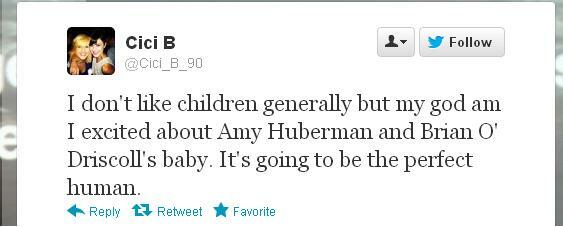 No pressure then tiny baby. No pressure at all.