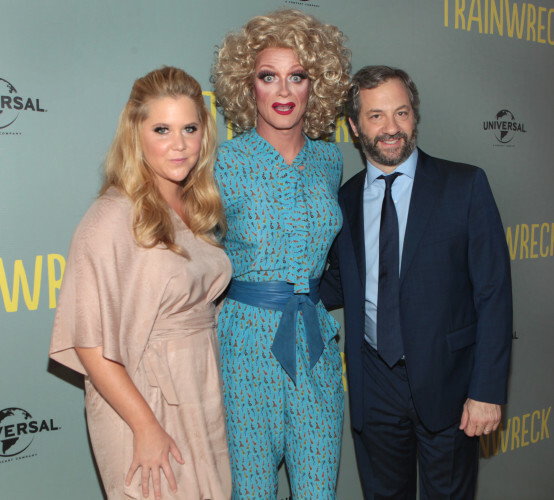 Brian McEvoy / RollingNews.ie Brian McEvoy / RollingNews.ie / RollingNews.ie
IN DUBLIN TODAY? Keep your eyes peeled for Amy Schumer and Judd Apatow.
They're in town for the premiere of their new film, Trainwreck, tonight - but Schumer and Apatow still found the time to stop off at Grogan's pub on South William Street earlier today.
DailyEdge.ie hotfooted it to Grogan's, where the barman admitted he hadn't a clue who Schumer and Apatow were – but said the wedding party had spotted Hansard and requested he sing a few tunes.
I heard your man on Today FM alright, but I didn't know who she was. Someone asked me to take a picture of them with her and I asked her "are you gonna smile or what?".
Schumer joined Hansard in singing The Auld Triangle to the newly-married couple over a feed of pints: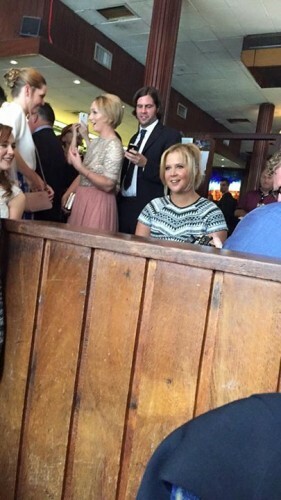 Facebook / Pamela Kavanagh Facebook / Pamela Kavanagh / Pamela Kavanagh
A video of the moment reveals Schumer was extremely into it:
Storyful / YouTube
And all the words off at her, too. That's how you do it.
Fancy joining us for one later, lads?
Additional reporting by Emer McLysaght