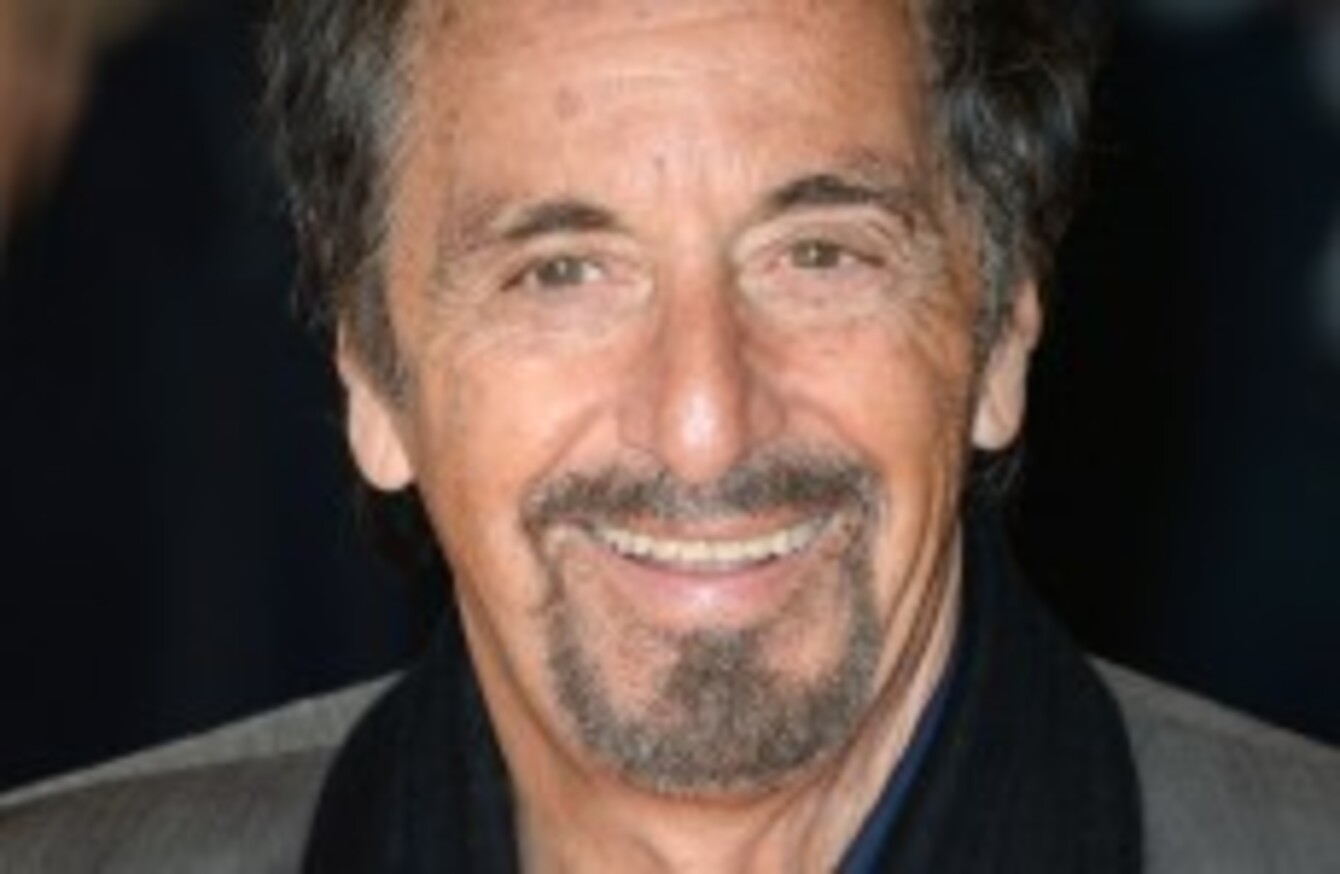 Image: Doug Peters/EMPICS Entertainment
Image: Doug Peters/EMPICS Entertainment
FANCY MEETING AL Pacino? Or maybe swanning around with him in a private jet? You can do that, you know – for the low, low price of €34,723.
The Oscar-winning actor will be coming to Dublin on May 24 for a special evening in the Bord Gáis Energy Theatre, in which he will "share his passion for acting and directing" and celebrate his career so far.
But if just sitting in the crowd isn't enough for you, you can avail of several different VIP ticket packages to get closer to Pacino – including one that allows you to fly with him on a private jet.
The Dublin tickets are not yet on sale, but here's a look at the ones for his London show the night before. You can get:
A 20-minute private audience with Al in his dressing room (along with a signed, framed photograph and a front row ticket to the show) for €3,473
An 'intimate lunch' with the actor (plus framed photo and front row ticket) for €10,417
And a 'fly with Pacino' experience, including a flight on a private jet with the actor, three nights in a five star hotel and a ticket to the show, for €34,723.
If all of this doesn't take your fancy, you can purchase a regular ticket, which from the looks of the London price list should cost around €60+. But who wants that?
(Please note that although the tickets are going on sale on April 1, we are pretty sure this is not a joke. We know, we know.)