THE ANCHORMAN 2 cast was in Dublin last night to ensure that the Irish premiere of the film went off without a hitch.
The audience at the Savoy Cinema had prepared a little version of Afternoon Delight to welcome Will Ferrell, Steve Carell, Paul Rudd and David Koechner but it seems that the Channel 4 news team might be just a tiny bit sick of that song.
They interrupted the planned singalong with a little ditty of their own…
noelleordublin
Earlier the Anchorman team had enjoyed a pint at Toner's Pub on Baggot Street.
(Not a pint of scotch though, far too classy for that).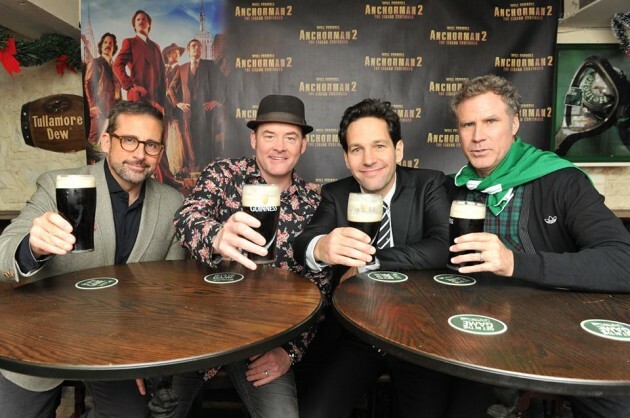 Imgur Imgur