MOVE OVER BRITAIN'S Got Talent, Norway's Got Talent is where it's at.
Eight-year-old Angelina Jordan has been stunning judges and audiences with her singing, particularly her take on Billie Holiday and Frank Sinatra classics.
Her most recent appearance on the show resulted in a stunning version of Nancy Sinatra's Bang Bang.
First of all, look at the little size of her: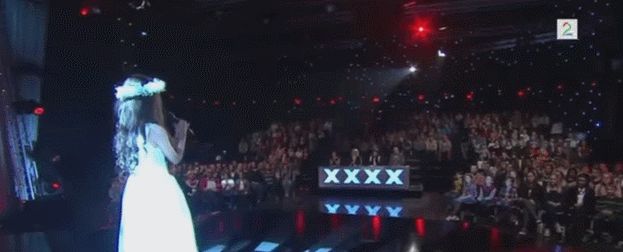 He's not able for it:
And now, have a listen:
Michael Astar / YouTube
Want some more? Here's her Norway's Got Talent audition:
MovieClips / YouTube
And here she is singing Fly Me To The Moon:
MovieClips / YouTube