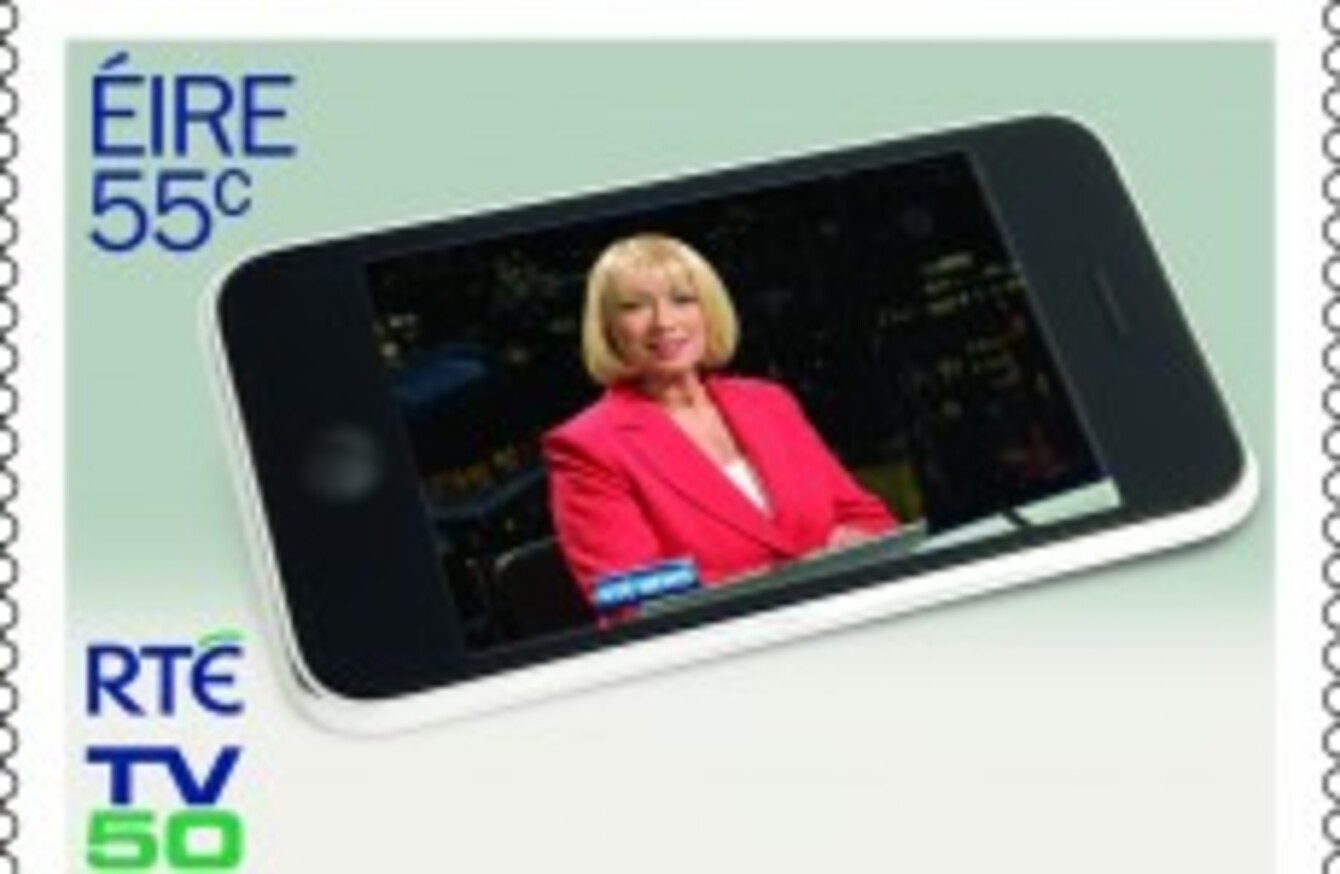 AN POST has issued three new stamps to mark the 50th anniversary of RTÉ's first TV broadcast – just as one of the three people featured on them gets ready to bow out.
Anne Doyle yesterday confirmed to reporters that she would be retiring at the end of this year, confirming that she was taking an early retirement option offered by RTÉ chiefs who are hoping to reduce the broadcaster's pay bill.
Doyle, 59, has worked at the broadcaster for two-thirds of its 50 years on our screens – making it fitting that she is one of the three presenters being included on the special stamps to mark Telefís Éireann's golden jubilee.
The three stamps are intended not only to honour the people depicted, but to also show how broadcasting and technology has evolved in that time.
The other stamps include a photo of Gay Byrne in the early years of the Late Late Show – as shown on a black-and-white TV of the era – and children's TV presenter Emma O'Driscoll (complete with on-screen partner Ogie) on a modern flat-screen TV.
Doyle's stamp shows her on a smartphone, illustrating the transition from fixed screen to mobile devices.
The stamps, designed by Ger Garland, are on sale now from post offices and from the www.irishstamps.ie website.
RTÉ's 50 years on TV

RTÉ's 50 years on TV

RTÉ's 50 years on TV