DO YOU FIND yourself darting around street corners when you walk past your ex's workplace?
Will you cross the road unnecessarily just to avoid speaking to someone?
Or pretend you don't see an old friend because you're just not in the mood to chat?
If so, there's a brand new antisocial iPhone app that might be right up your alley.
Created by programmer Brian Moore and former BuzzFeed creative director Chris Baker, Cloak analyses data from Instagram and Foursquare accounts to tell you where the people you want to avoid are.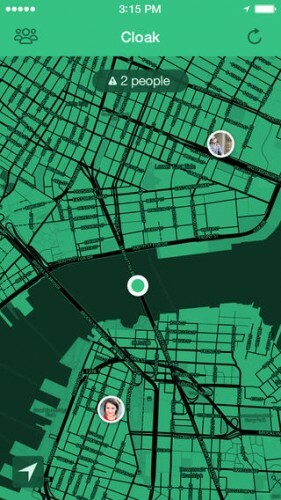 Cloak Cloak
When you download the app you're prompted to log in to your own Instagram and Foursquare accounts.
Cloak gathers your contacts' most recent Instagram and Foursquare check-ins, plots them on a map, and allows you to flag those you wish to avoid.
If they come within a pre-set radius, you'll be alerted to the imminent 'danger'.
Of course, they have to be on Instagram and Foursquare too, meaning the chances of you using it to avoid the boss when you've pulled a sickie are slim.
Cloak Cloak
The app seems to be going down rather well among the iPhone community thus far, enjoying a four star rating from 11 reviewers on the app store.
However, they do have one concern:
DESPERATELY NEEDS FACEBOOK OPTION! PLEASE!!!!!! I don't have an Instagram or four square… But there are PLENTY of Facebook friends I would like to avoid.
Never fear, Cloak's creators are taking the requests on board.
"Facebook has good data, but a lot of it", they told TIME. "But we're going to be thinking about how to include this soon, as well as other networks, of course."