FOLLOWING YESTERDAY'S HUSTORIC marriage equality ruling in the United States, many celebrities and public figures took to Twitter and Facebook to express their support for the Supreme Court's decision.
Among those to do so was Arnold Schwarzenegger.
The Terminator star changed his profile photo yesterday to commemorate the decision.
Facebook Facebook
For the most part, it was very well-received.

But when one fan expressed his distaste for the photo, Arnie shot back with perhaps the best response ever…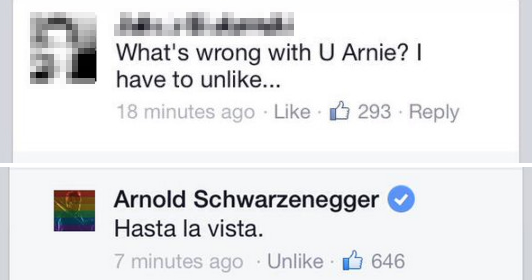 Our hero.
<3