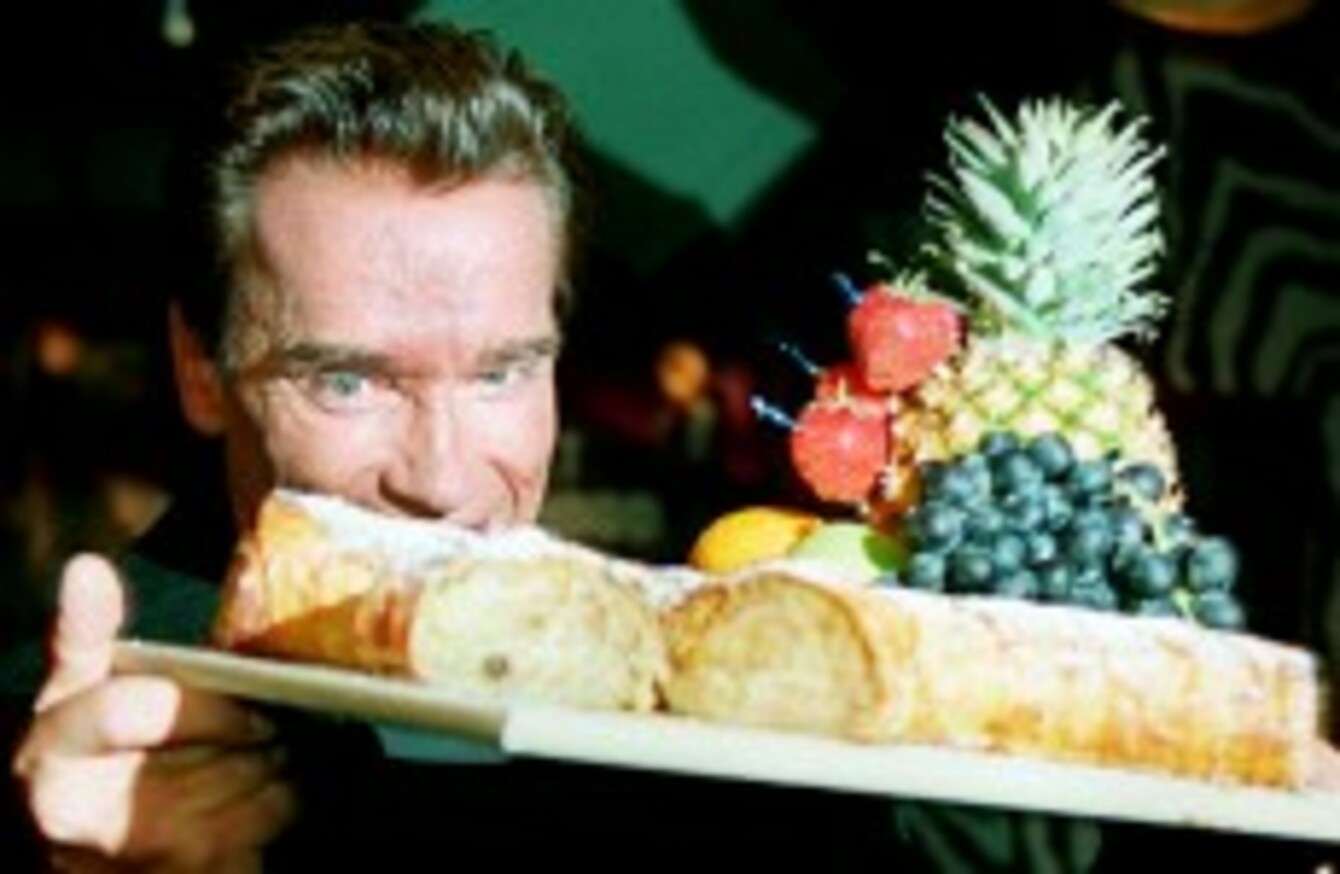 Image: CAMAY SUNGU/AP/Press Association Images
Image: CAMAY SUNGU/AP/Press Association Images
EVERY WEEKDAY MORNING, DailyEdge.ie rounds up the best of the day's celebrity dirt – from the top to the very bottom.
#AAHNIE: So, that photo of a young Arnold Schwarzenegger with his special cigar on show? Maybe doing something naughty with another person? It's going for at least $150,000.
At least, that's what YouPorn.com has offered the owner – who found the nuddy pic in a storage locker – in this letter. It says: "the real value here is in Schwarzenegger's "Schwantz"." (TMZ)
Feel free to submit your own offers to the photo's owner, Jeremy Frommer. Here at DailyEdge.ie we are bidding two packets of Tayto (one slightly open).
#JEDDYWOOD: Jedward have been on a wee trip to Los Angeles. Why? Who knows. But the main thing is, they've been keeping us up to date via photos posted of their celebrity pal.
First they went to visit their best friend, Tara Reid. (For an explanation of why they are best friends with Tara Reid, see here.) They had so much fun!
And the other one was Redfoo out of LMFAO. They had so much fun all over again!
The whole trip was so much fun. Fun fact: Redfoo is the uncle of the other guy out of LMFAO. The uncle.
#JESSICA ALBA: Our Jessica Alba – her of the lovely, lovely face – is publishing a book. It "recounts Alba's personal journey of discovery" and reveals her tips for making healthy living "fun" and "real", according to Amazon. REAL, you say?
Anyway to show how she's a smart sophisticated author now, she posted a photo on Facebook.
Sample comment: "Wow it's backwards. You're so pretty."
#MINI KIMYE: Are YOU curious about the small person growing inside Kim Kardashian RIGHT NOW? Do YOU want to see how it expands her famous belly? (As in, she's famous, and it's part of her. Not that her belly itself is famous.)
Then YOU, my friend, are in luck. Because here it is, right here. GROWING.
And the rest of the day's dirt…