PARTS OF AUSTRALIA are finally cooling down after being in the grip of a heatwave, with temperatures in Adelaide peaking at 44.2°c yesterday.
Fires continue to raging in Victoria and South Australia, leaving one woman dead in the Grampians region. Hundreds have evacuated from their homes.
The Age reports that a cool change has finally hit Melbourne, with temperatures set to drop by 15 or 20°c in some areas this weekend. Adelaide has also seen a drop to more tolerable temperatures.
The heat has driven humans and animals alike into all kinds of situations in a bid to keep cool.
Here are some of the more bizarre happenings…
A whole Lindt ball melts in three minutes
Reuters
Zoo animals are eating giant meat ice pops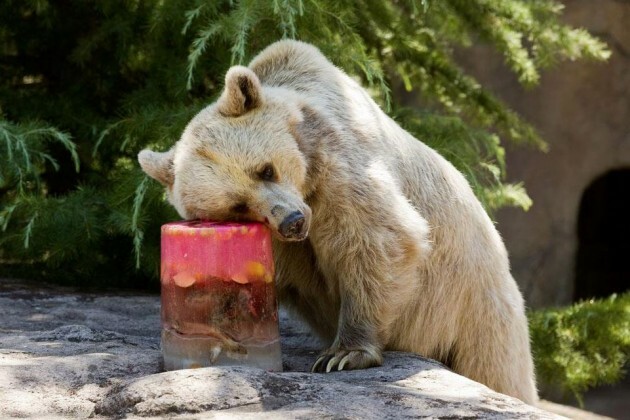 @TheAge_Photo Honey, a Syrian brown bear at Melbourne zoo, rests on an ice block of meat, fish, fruit and vegetables in an attempt to cool down. @TheAge_Photo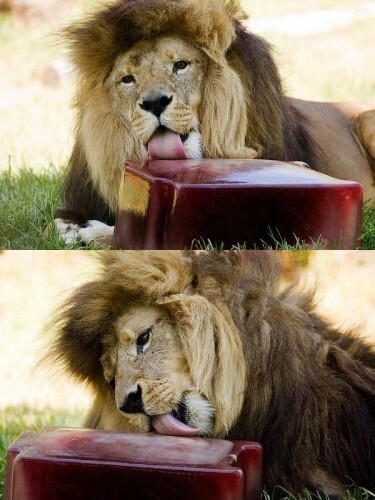 Imgur Imgur
Koalas are counting on humans for water supplies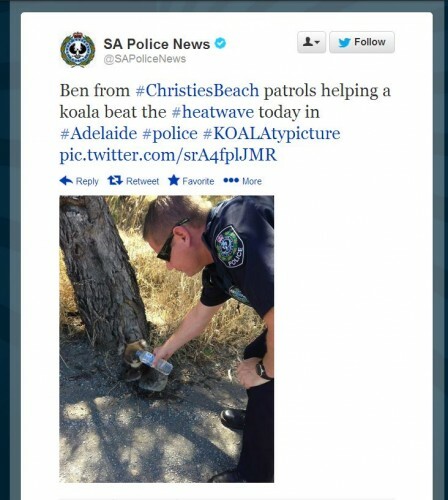 Bats and birds are falling out of the sky
Queensland's Bat Conservation and Rescue service says that the heat has caused bats and birds to collapse mid-air and fall out of the sky.
Murray Paas
Tennis players have collapsed at the Australian Open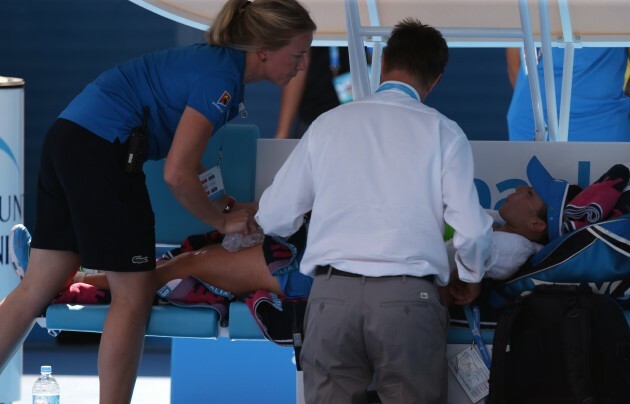 Aaron Favila Zheng Jie of China receives medical treatment for heat-related illness during her third round match against Casey Dellacqua of Australia at the Australian Open tennis championship in Melbourne. Aaron Favila
This woman's car dashboard registered a temperature of 51.5°c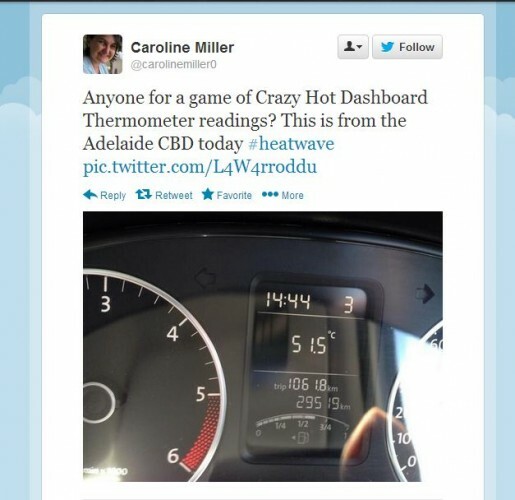 This woman's shoe melted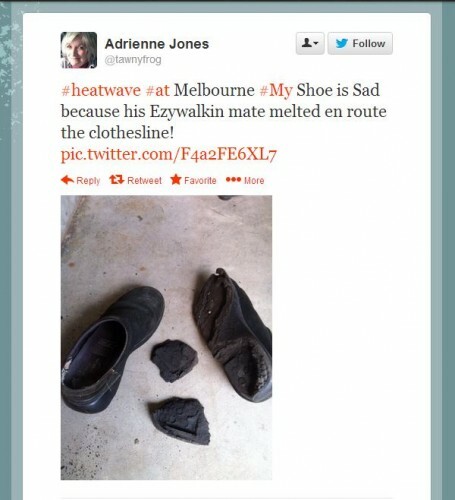 -Additional reporting by Associated Press