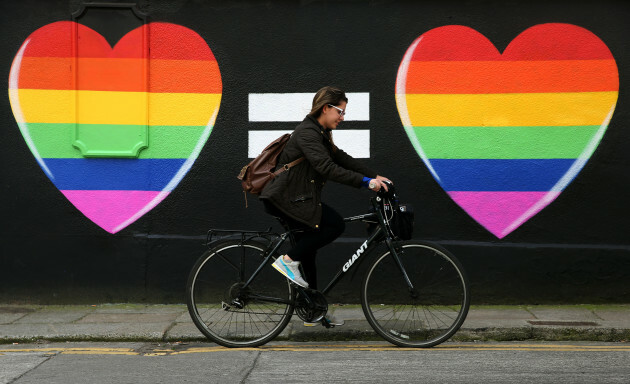 PA Archive / PA Images PA Archive / PA Images / PA Images
TWO YEARS AGO our media was totally saturated with the voices of people terrified of what same-sex marriage would do to the moral fibre of Irish society.
Two years later, we have just passed legislation that allows people to marry dogs, children are forced to watch RuPaul's Drag Race at school and gay people have stolen every single baby in the country.
Just kidding. Virtually nothing has changed.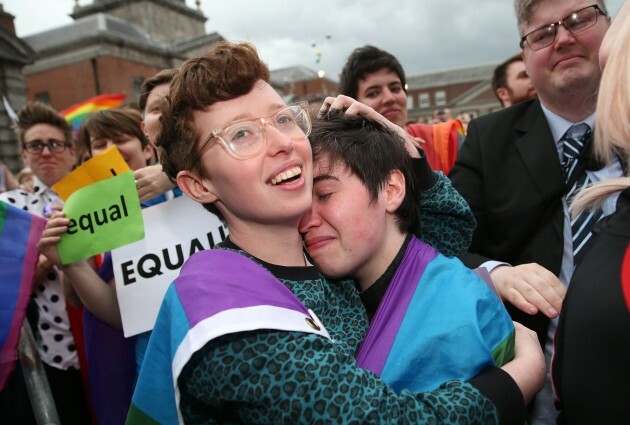 PA Archive / PA Images PA Archive / PA Images / PA Images
As expected, LGBTQ people are starting families as they had been for the last twenty years, getting married and just living life like pretty much anybody else. Unfortunately, homophobia still exists. The referendum didn't change that.
In Australia, they're currently in the run-up to a similar referendum to decide whether or not to legalise same-sex marriage.
It's giving us plenty of horrible flashbacks to the comments we had to hear on Irish TV and radio from straight people who were disturbingly obsessed with the relationships of other consenting adults.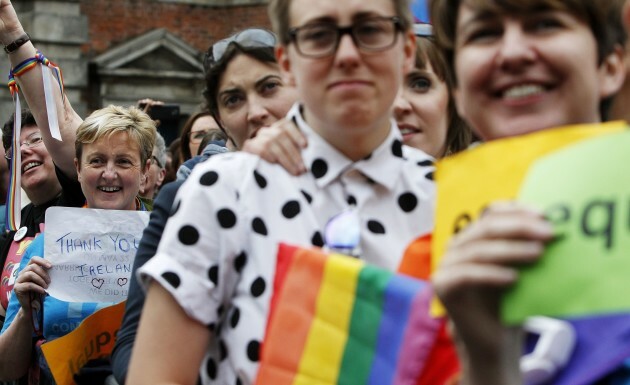 PA Archive / PA Images PA Archive / PA Images / PA Images
Like I said already, it hasn't. It has made life marginally easier for LGBTQ people, but it has had absolutely no impact whatsoever on straight couples.
We had a lot of hot-takes when it came to same-sex marriage, but Australian Labour MP Kevin Andrews seems to be attempting to compete with Ireland's most vocal opponents of same-sex marriage.
While on Sky News Australia he said:
I have an affectionate relationship with my cycling mates, we go cycling on the weekend. But that's not marriage.
Yes. Because you don't want to marry them…
Why doesn't the law have a place in those sort of relationships? It doesn't because the law has a place traditionally, historically across cultures and civilisations because it's there about the protection of the vulnerable.
What does marriage have to do with the vulnerable? Who knows.
If the video won't play, click here. 
The news anchor asked:
Are you saying that you feel that same-sex couples don't have the same depth of relationship?
To which Kevin Andrews insisted "No, no, no, no. I'm not saying that at all".
The anchor, was completely baffled – this man had just equated same-sex relationships to having cycling buddies a few seconds earlier. He told Kevin "This is a lifelong commitment you've got."
Kevin told them:
That's fine. I have commitments to friends. I have affectionate relationships with friends. The question here is, what is the role of the law?
Nobody is asking to be bound to their cycling friends through contractual obligation.
The world should have learned their lesson after Ireland left same-sex marriage up for debate. Human rights are not debatable.
Australians on Twitter were stunned by Kevin's comments.
Like always, gay people are being neutered to be seen as more palatable by the rest of society.
Some people are comfortable to let people like this have free reign over the media over the course of a referendum, believing that they sabotage their own side of the argument.
This might seem like an entertaining way to run a referendum for straight people, but the truth of the matter is the public debate during the Irish same-sex marriage referendum had a 'highly detrimental impact' on young LGTBQ people.
Research on LGBTQ people and their families after the referendum showed that they suffered 'serious emotional trauma' from having their rights become a topic of public debate.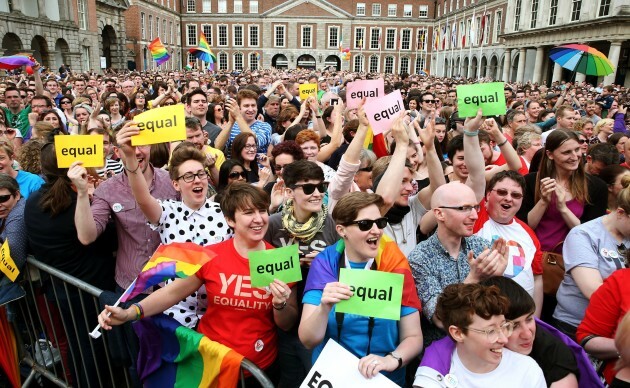 PA Archive / PA Images PA Archive / PA Images / PA Images
Only 23% of participants in the survey said that they would be happy to have the referendum again.
Nearly three quarters said that the 'No' campaign had a highly detrimental impact on young LGBTQ people and the children of LGBTQ parents. People were forced to sit at dinner tables listening to their parents discuss how revolted they were by homosexuality.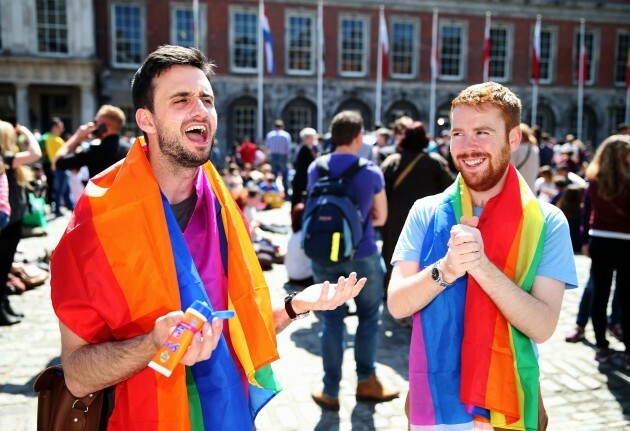 PA Archive / PA Images PA Archive / PA Images / PA Images
It was young people who were worst affected by the referendum. Their psychological well being was worsened by the referendum, with 60% feeling anxious or distressed.
This is a pretty big price to pay to get the same rights as your peers, and evidence enough that putting human rights to a vote can be very harmful to vulnerable people.
DailyEdge is on Snapchat! Tap the button below to add!