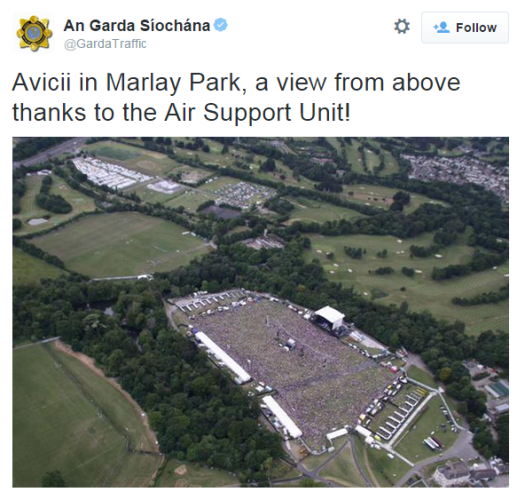 @GardaTraffic @GardaTraffic
LAST NIGHT'S AVICII gig in Marlay Park has been flagged as a potential trouble spot for a while now.
Those attending were warned time and time again that anyone under 18m would not be permitted access to the venue, and that checks for anyone attempting to crotch a naggin would be stringent.

MCD MCD
Among the disappointed teens turned away at the gates and the failed attempts at booze smuggling, the Gardaí managed to have a bit of gas, as displayed over on the @GardaTraffic Twitter account.
@gardatraffic @gardatraffic
Despite the alcohol warnings attempts to play Crouching Tiger Hidden Naggin were in full force and being thwarted left, right and centre:
#ThereGoesMyNaggin
And if that wasn't bad enough, concert organisers MCD were sticking the boot in: