LOTS OF US like to use Gchat to catch up with friends while slaving away in the office.
Most of your mates are fairly similar in chat even if it's not quite the same as a face to face catch up.
We all have that one friend though who never seems to use it properly and regularly types things like "WHER R U? CNT FIND D BUTTONZ"
You can now kick that friend to the curb because Awkward Chatbot is here to simulate all those cringe inducing chat encounters.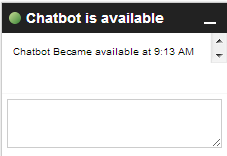 Once you visit the page you can chat away but don't expect any decent repsonses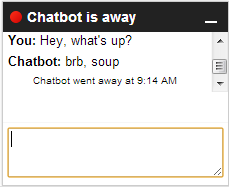 It can be a little needy too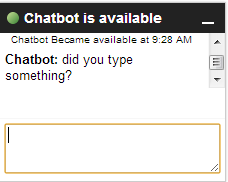 And cynical about your behaviour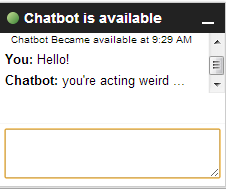 Also make sure you respond in good time or this will happen: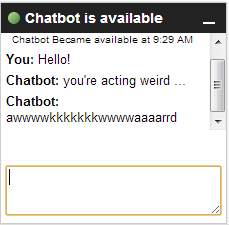 We insist you visit it for yourself but we can't be held responsible if you spend the entire day having awkward but accurate chats.