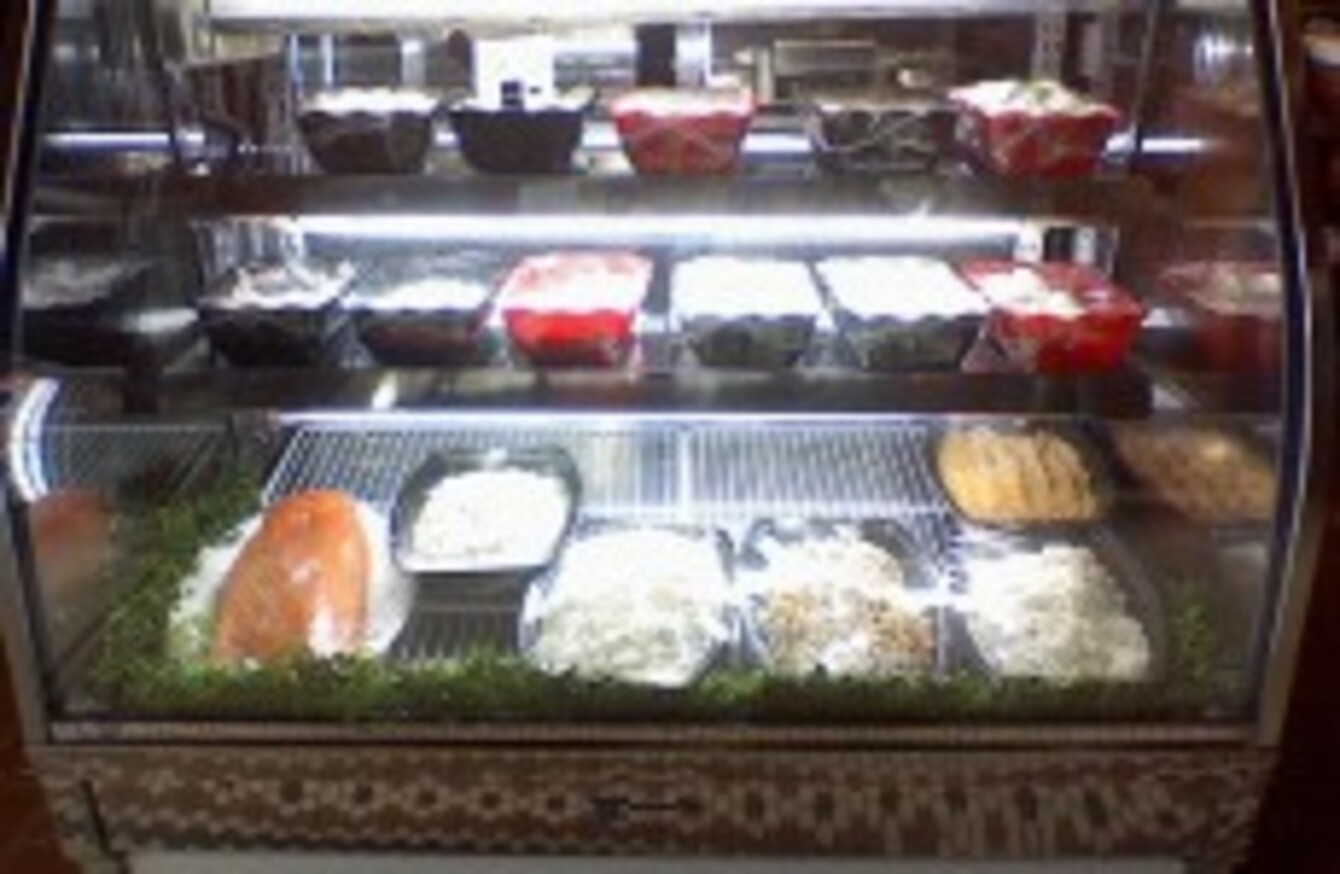 Image: Flickr/d.i.o.d.e.
Image: Flickr/d.i.o.d.e.
THE SANDWICH COUNTER in a shop is an exciting place.  You walk up to it filled with hope.
You have an idea of what you want, and you've pictured it in your mind's eye.  You may even have imagined the taste, your mouth watering as you conjure up an image of yourself taking your first bite.
Unfortunately though, the reality rarely matches the fantasy, because the deli is a place where things often go wrong.  Terribly, terribly wrong.
Here are 16 tragic things that happen at a sandwich counter.
Your sandwich being cut with a knife covered in a condiment you don't like
You said 'no mayo' for a reason.
Your roll being filled the wrong way so it's impossible to get a little bit of everything in one bite
It's like they don't even consider the fact that you're going to be eating it.
The act of uneven sandwich cutting
IN HALF.  You want it cut IN HALF.  Not at a 90/10 ratio.
Stinginess with ingredients
Come on lads, it's not your sweetcorn.  Surely you can stretch to a few kernels more?
Customers ordering sandwiches for their entire office while in front of you in the queue
'…that's it for that one, next can I have…', as you watch your lunch break tick away on the clock.
People queuing for five minutes yet only start to consider what they'll have when it's time to order
What have they been doing all that time?  Pondering evolution?
People ordering really gross food combinations which make your stomach turn a bit
'Tuna and sweetcorn and potato salad and ketchup on white bread please!'
Being asked if you want butter when what they're using is margarine
MARGARINE IS NOT BUTTER PEOPLE.
Cheese being scattered on top of your roll like a garnish
i.e. there's not enough of it, and what is there all falls out.  See also, the sauce/egg mayo/other saucy ingredient being put on top of the ingredients rather than under them so that the sauce oozes out the sides.
Why?  Why do they do it?
An absolute disregard of your request for a 'small bit' of something
A small bit you said!  Not a shovel full!  It's ruined now.
The skin which has formed over all the ingredients if they are not used for a while
Fancy a late afternoon roll?  Prepare to face the skin.
Globs of butter
Butter should be spread, not deposited in lumps.  And yet…
One rogue piece of something falling into the container of something else
Onion, for example, appears to contaminate every ingredient under that shiny glass.  But what if you don't like onion?
When you feel the staff are judging you for your order
No, I'm not having any salad.  Please don't look at me that way.
When your wrap is under-filled and badly folded
Thus requiring you to chew through several layers of boring wrap before you get to your delicious filling.
It's too much.
The staff say 'No hot chicken left.'
Perhaps the worst words you can hear at that godforsaken counter.
Have you suffered a tragedy at your local deli counter?  Tell us about it in the comments.  It helps to share.