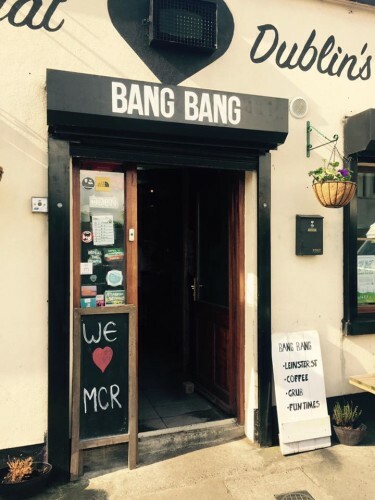 Bang Bang / Facebook Today, they're also showing their solidarity with Manchester. Bang Bang / Facebook / Facebook
BANG BANG IN Phibsborough is a well known deli, café and overall sound business. At the start of this month, they finished up raising money to donate towards a headstone for the unmarked grave of their namesake.
Their namesake, Dublin legend Bang Bang, passed away 40 years ago, but they felt it was important for something to mark his final resting place, as if their business itself was not a big enough tribute to him.
In yet another sound gesture, they've shared on Facebook that they want to let customers know that they're offering some assistance to people who have fallen on hard times. Their assistance comes in the form of a 'Pick Me Up Pack'. "We're going to always have one just hanging inside the door, if you need it just take it".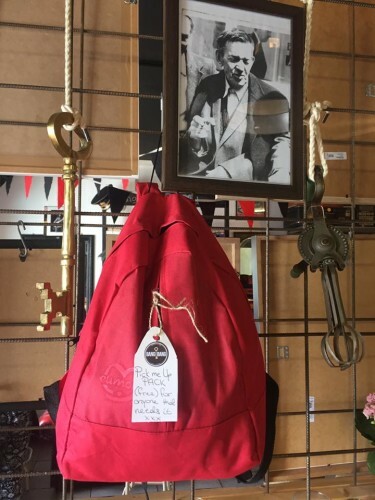 Bang Bang / Facebook Bang Bang / Facebook / Facebook
The backpack, which they said was "put together by a wonderful young girl to help people in the city" contains things that people who are struggling, homeless or in other tough circumstances may find useful. "It's got dry high energy foods, socks, toiletries, water, towels, clean wipes, a hat and gloves and some other things."
It's extremely thoughtful and also offers some ideas for any other businesses or individuals wondering what they can do to directly help the many people across the country who are currently struggling or homeless.
DailyEdge is on Snapchat! Tap the button below to add!