WE'RE NOT SURE how they plan on delivering the goods, but there's an ATM in Wales offering free erections.
The error in the cash point inside a Tesco in Aberystwyth was spotted by a local councillor Ceredig Davies who posted a photo of the unfortunate translation to Facebook.
'Codiad am ddim' translates to free erections, while the similarly-sounding 'codi arian am ddim' would offer free withdrawals.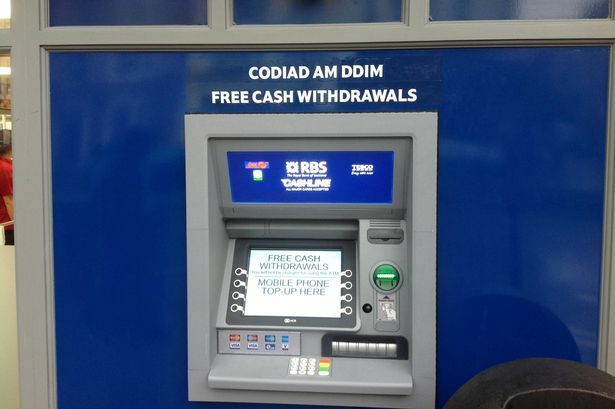 Facebook, Ceredig Davies Facebook, Ceredig Davies
Speaking to Wales Online, Davies said he gives Tesco 10 out of 10 for considering the Welsh language but "should have had it checked by an actual Welsh speaker before putting the signs on the machines".
Tesco responded to the gaffe on Twitter, promising it would be removed, while using some equally unfortunate phrasing.
So, now, about that penis-shaped buttermilk…