WELL, TENDRING DISTRICT Council has had better weeks.
It's ordered the removal of a mural on a wall in the Essex town of Clacton-on-Sea, only to realise that it was one of Banksy's works.
The graffiti featured pigeons carrying anti-immigration banners directed at another breed of bird. One banner reads "Go Back to Africa" while another says "Migrants not welcome."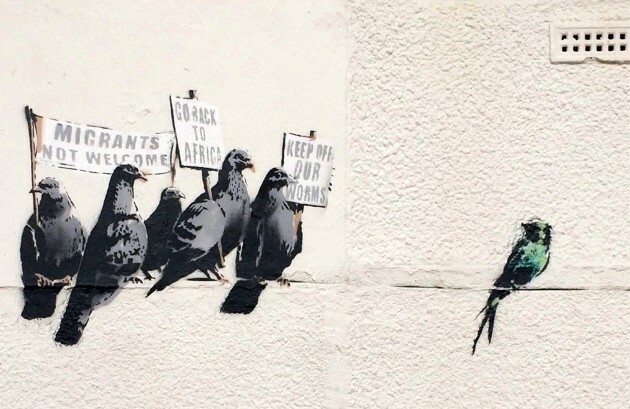 Banksy Banksy
Tendring Council removed the mural using chemicals after receiving complaints that it was racist.  Spokesperson Nigel Brown said:
There was a sharp intake of breath when we realized it was a Banksy.
A by-election is set for Clacton-on-Sea next week after the defection of Tory Douglas Carswell to the anti-immigration Ukip party.
Brown said that the mural probably went up on Monday or Tuesday of this week. He was only made aware of it after being asked about its location by a journalist.
Banksy's often satirical works have fetched up to $1.8 million at auction and his images have been controversially stripped from walls and sold for high prices.
Brown defended the council, saying it had a duty to act on concerns that the mural was inappropriate.
"We would love him to come back," he said. "We're not against Banksy or murals."
This Banksy mural appeared in Folkstone in Kent last weekend, and was quickly covered by clear plastic sheeting to avoid any damage: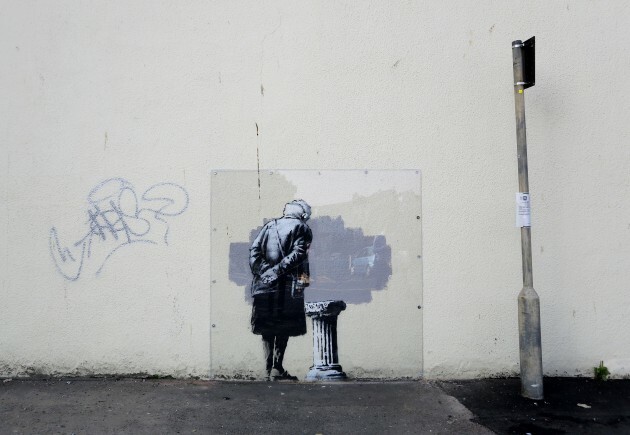 PA Wire / Press Association Images PA Wire / Press Association Images / Press Association Images
What do you think? Was the council right to remove the image?
Additional reporting by Associated Press