SOMEONE IN BAYSIDE. North Dublin has had a very merry Christmas.
So merry, in fact, that they have lobbed this up on the spire at the Church of the Resurrection in Bayside in Dublin.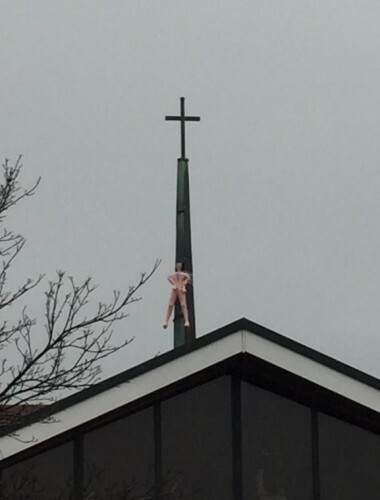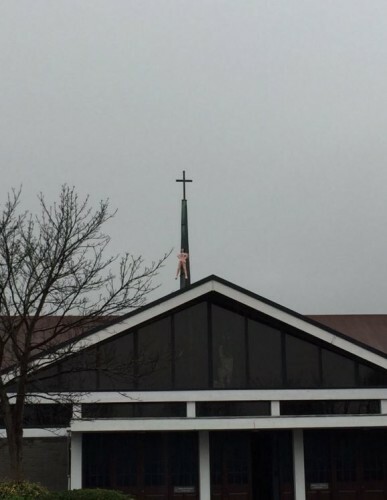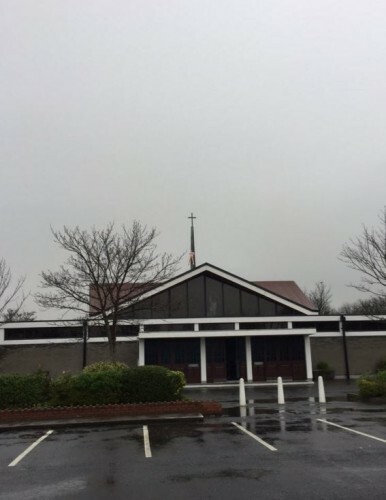 @markorford @markorford
Eyewitness Mark Orford tells us:
This is happening right now!
More as we get it.