EVERY WEEKDAY MORNING, the Daily Edge digs through the celebrity dirt to bring you the best of it. Here's The Dredge…
Jennifer Garner has opened a yawning window into the swirling void of her marriage to Ben Affleck, telling the world that the actor has "wonder sperm". Let's run that again: Wonder sperm.
This is the kind of thing that gets celebrities' children beaten up in the playground. Garner also said that her seven-month-old son "pee[s] in my eye" and "I forget that I have him". Which would seem to be mutually incompatible things, but whatever.
Anyway. Wonder sperm? Really? There's a Pearl Harbor joke in here somewhere, if only we could think of it. (People)
~~~~~~~~~~~~~~~~~~~~
The Words
$800: The cost of one new pair of baby shoes for Beyoncé and Jay-Z's eight-month-old daughter Blue Ivy. They're pink and sparkly! Meanwhile, Jay has put paid to rumours Beyoncé might be pregnant again, and confirmed that he won't be running for President. So now. (Celebuzz, Perez)
Beyoncé smiles at the thought of her immense wealth (AP Photo/Ed Burke for Beyonce.com, Courtesy of the Carter Family)
No comment: What Demi Moore has made on speculation that she may never have been legally married to Ashton Kutcher. "Sources close to the couple" have wondered whether their Kabbalah wedding… sigh… was "just a symbolic ceremony", as they've shown no sign of needing a formal divorce. Meanwhile, Ashton is busy publicly smooching Mila Kunis. (Radar, NYDN)

Kabbalah, eh? Hilares. (Ronald Zak/AP/Press Association Images)
Sorry: What Kelly Osbourne isn't, after it emerged that she had a manicure which cost $250,000. "I see that my nail polish has offended some of you," she tweeted, "but it was a once in a lifetime experience #MyApologizes [...] Please forgive me for not regretting it." She didn't pay for the nail job, apparently. Cheapskate. (Twitter)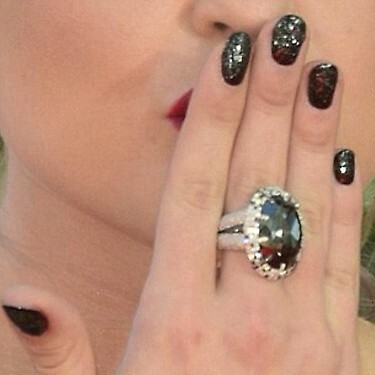 These nails are worth more than your house. (Kelly Osbourne/Twitter)
~~~~~~~~~~~~~~~~~~~~
The Dirt
Kristen Stewart did NOT have sexual relations with that man. (Radar)
Suri Cruise is learning Chinese so she can do business deals in Beijing. (Radar)
One Direction's Harry Styles has bought an obscenely large house in London, and you can look inside. (Mail Online)
Mickey Rourke may have had an unfortunate surgical procedure. (Radar)
Reese Witherspoon has had a baby boy, and given him an only slightly silly name. (HuffPo)
Susan Sarandon is probably our favourite person ever: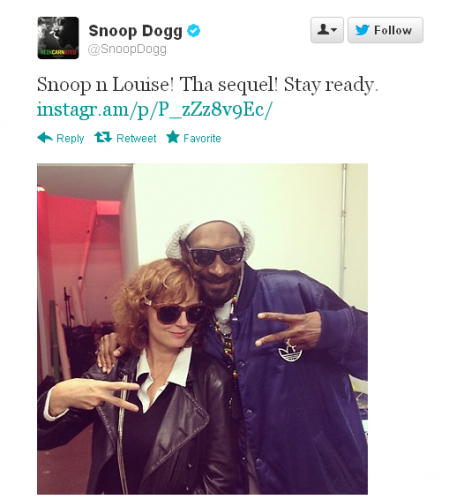 ~~~~~~~~~~~~~~~~~~~~
The Barrel Scraper

Any questions? (Holy Moly)
For more, follow @dailyedge on Twitter and like The Daily Edge on Facebook.