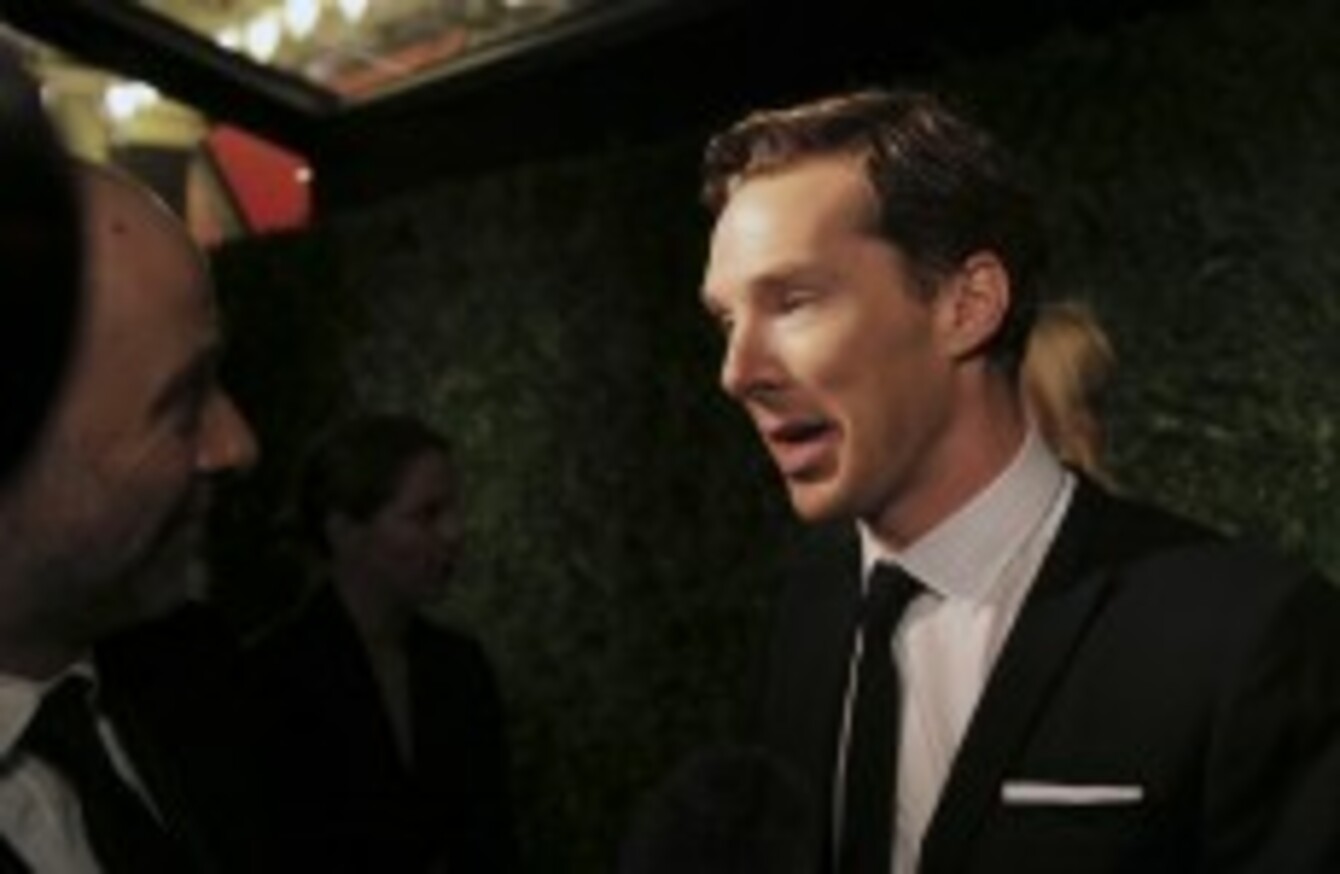 Image: AP/Press Association Images
Image: AP/Press Association Images
BENEDICT CUMBERBATCH has issued an apology after referring to black actors as "coloured" during a TV interview.
The Academy Award-nominated actor used the word on US talk show Tavis Smiley last week while discussing the need for diversity in the entertainment industry.
He said that "as far as coloured actors go," there were more opportunities in the US than Britain, "and that's something that needs to change."
There was immediate reaction on Twitter and elsewhere.
Used in a racial sense, the outdated term is "now widely regarded as offensive except in historical contexts," according to Oxford Dictionaries.
Yesterday, Cumberbatch issued a statement apologising for his use of the term and saying he was "devastated" to have caused offence by what he called "this thoughtless use of inappropriate language".
The statement reads:
I'm devastated to have caused offence by using this outmoded terminology. I offer my sincere apologies. I make no excuse for my being an idiot and know the damage is done. I can only hope this incident will highlight the need for correct usage of terminology that is accurate and inoffensive.

The most shaming aspect of this for me is that I was talking about racial inequality in the performing arts in the UK and the need for rapid improvements in our industry when I used the term. I feel the complete fool I am [...] I apologise again to anyone who I offended for this thoughtless use of inappropriate language about an issue which affects friends of mine and which I care about deeply.
British anti-racism charity Show Racism the Red Card said it welcomed Cumberbatch's comments on diversity but felt the term he used was "outdated."
- Additional reporting from AP