1. Bunsen
Bunsen is the stuff of legend at this stage. Those who love, really love it and spread the Bunsen gospel at every available opportunity. And with good reason — they're delish.
Can you even? We can't even.
2. Bóbós Burgers Restaurant
Bóbós is that rare burger place that is as appetitising at 6pm as it is as 3am. (Seriously, it's the best place for a post-Whelan's bite.)
Look at these beauties.
3. Jo'Burger
Jo'Burger's burgers are monstrous. The kind of burgers that you struggle to fit in your gob and get self-conscious about eating.
But they're also divine and a total step up from your usual hamburger/double cheeseburger fare.
How much do you want that rasher right now?
4. Wowburger
A burger with a pint in the cosy confines of Workman's? Genius. Wowburger's burgers are gooey, juicy and *kisses fingers*.
Warning: you might need a napkin.
5. The Counter
NICE BUNS, WHA'?
In The Counter, you can order one of their own creations or custom make your own. There are 22 sauces to choose from. We'll say no more.
6. Aussie BBQ
Honestly, can you even look at these photos without licking your lips?
We'll have The Outback (beef, pulled pork, bacon, cheese, lettuce, mayo and ketchup), please.
7. Farmer Browns
Farmer Browns' burger menu may be small, but we can't stress how unreal they are. That beef, baby. Mmm, mmm, mmm.
8. L. Mulligan Grocer
We're calling it — L. Mulligan Grocer does the best veggie burger around. Even if you're a die-hard carnivore, you'll love it. We swear.
9. Cleaver East
You've probably heard tell of the legendary #PornBurger at this point. Every month, Cleaver East introduces a decadent burger to its menu and gives it a catchy name like #dumblegleseson or #thechipper.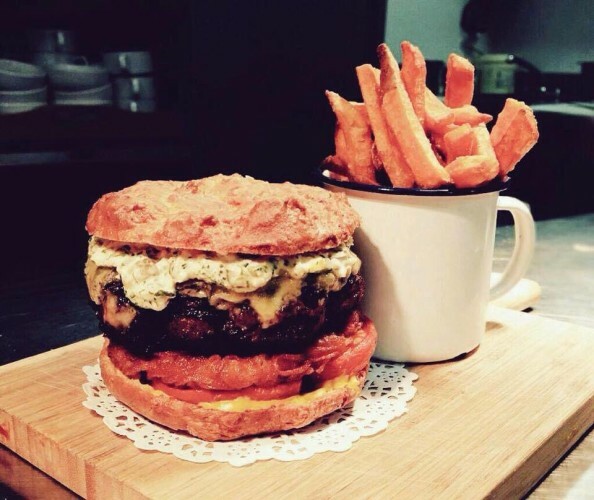 Cleaver East / Facebook Cleaver East / Facebook / Facebook
This isn't your Mammy's burger.
10. Dillingers
Not only does Dillingers serve excellent brunch (and nachos), but it's killing it on the burger front as well.
The Dillinger's Burger is just…
Yeah, you get it.
11. The Generator Hostel
You would be forgiven for thinking that hostel grub might not be of the highest quality, but Generator Hostel's burgers are here to prove you wrong…
Dayum.
12. The Butcher Grill
Butcher Grill bills itself as a "meat-eater's paradise" and they're certainly living up to that promise with their signature burger.
GET IT INTO YA, CYNTHIA.
DailyEdge is on Snapchat! Tap the button below to add!