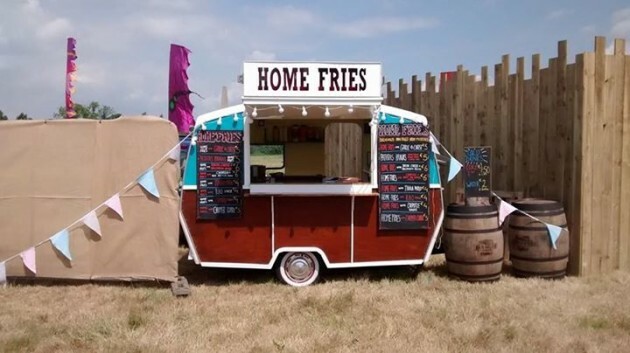 Home Fries Home Fries
FOOD TRUCK CULTURE is gradually reaching Ireland.
There may be significant resistance from legislators and the restaurant industry – see this Dublin Inquirer article for more details – but a few intrepid chefs are out there delivering meals on wheels.
And here are the best of them. (To qualify for this article, they had to be serving food from an actual truck or trailer. Gazebos don't cut it, okay guys?)
1. K Chido Mexico
Mexico K Chido Mexico K Chido
Where to find them: Fegans cash and carry, Chancery Street, Dublin
K Chido Mexico is a stationary food truck, parked up in a rollup garage out the back of the Dublin fruit markets. They do great Ariosa coffee, wonderfully fresh pork tacos, and what is – for our money – the best breakfast burrito in Dublin, bar none.
2. Once Upon A Thai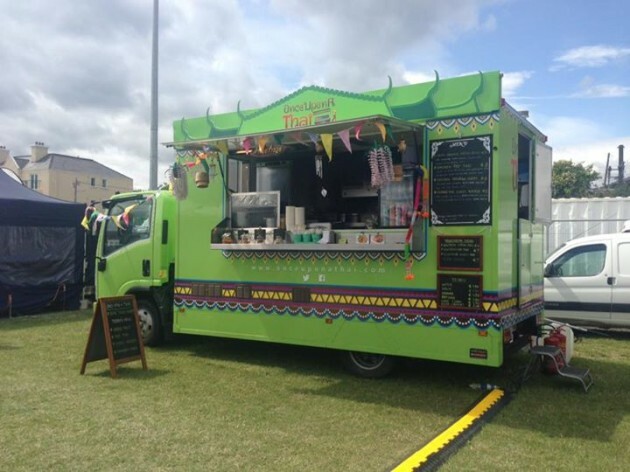 Once Upon A Thai Once Upon A Thai
Where to find them: Georges Quay and the Green Door in Dublin for markets (but they're based in Athboy, Co Meath)
The owners of Once Upon A Thai say they couldn't find anywhere in Ireland that made authentic-tasting Thai street food. So they took it upon themselves, and set up this lavishly-decorated truck serving up Panaeng curry and Kua Gling Moo. They make their own curry pastes, roast their own chillies… the real deal.
3. Dave's Wood Fired Pizza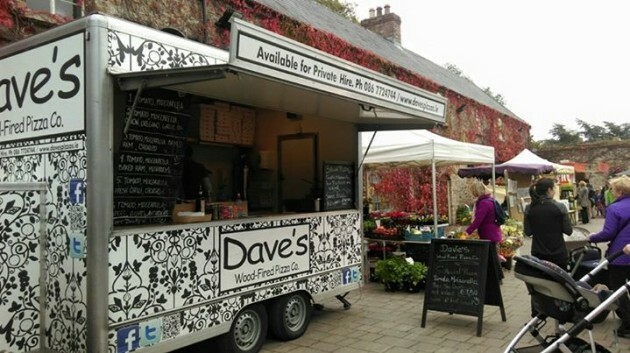 Dave's Wood-Fired Pizza Co. Dave's Wood-Fired Pizza Co.
Where to find them: Five Dublin markets – Marlay Park, Terenure Village, the Red Stables, the People's Park in Dun Laoghaire, and Georges Quay.
Dave's used to operate a hatch out of the side of the now-defunct Speak Easy bar on Georges Street, selling fresh pizza to the people spilling out of the Mercantile and Sweeneys. Now, they have a trailer that does the rounds of the Dublin markets. But the pizzas – made using a method that dates back to Roman times, according to their website – remains fresh and delicious.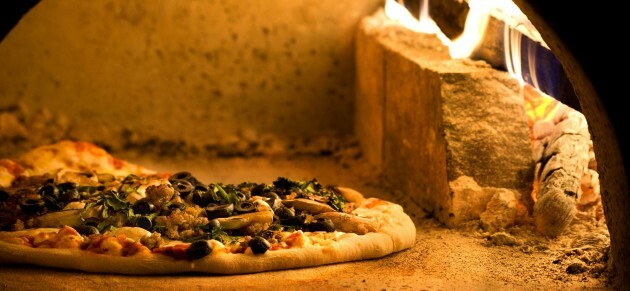 Daves Wood Fired Pizza Daves Wood Fired Pizza
4. Home Fries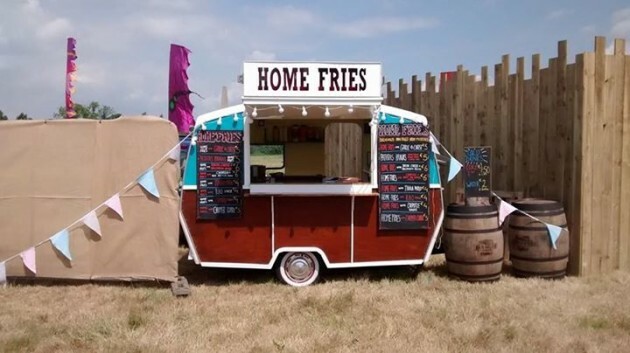 Home Fries Home Fries
Where to find them: Some events in Dublin, festivals during the summer
Travelling in a 1970s caravan rescued from the seaside in Rush, Home Fries deliver fried baby potatoes - don't call them chips! – with a range of delicious toppings from standard garlic-and-cheese to chorizo and piripiri. Sadly, they are generally only found at festivals and special events… but if you keep your eyes peeled…
5. Burger Republic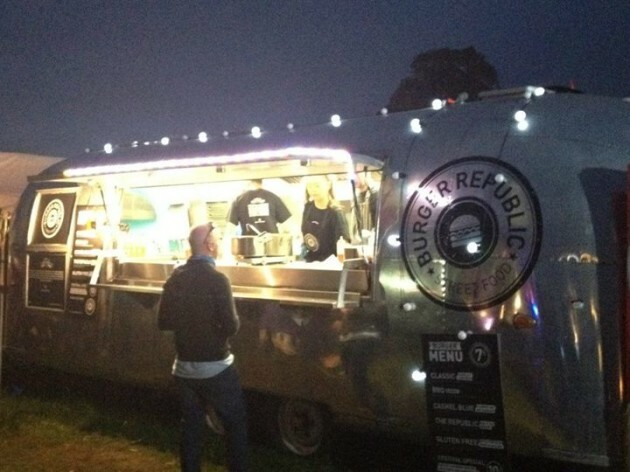 Burger Republic Burger Republic
Where to find them: Markets around Dublin, festivals
Burger Republic operate from a genuine stainless-steel Airstream, making them the owners of by far the fanciest trailer on this list. But they've only a couple of options on the menu: you can have your burger with bbq, Cashel Blue or pepper sauce. No chicken, no fish, no veggie option.
6. Gaillot & Gray Wood Fired Pizza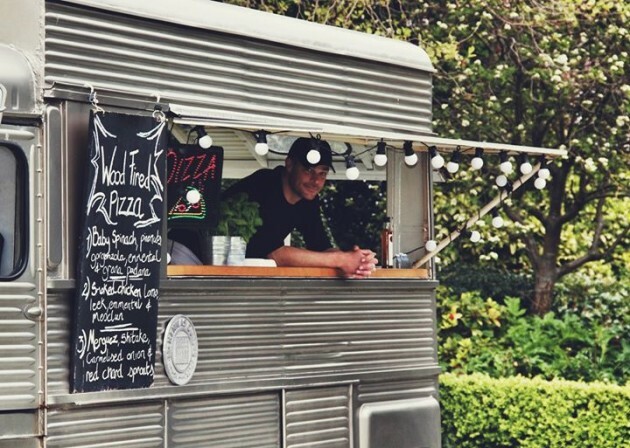 Gaillot & Gray Wood Fired Pizza Gaillot & Gray Wood Fired Pizza
Where to find them: Greystones
Serving up delicious pizza with a distinctly Gallic flavour, Gaillot & Gray has been a fixture in this Wicklow car park since 2011. If you can look at this Emmental, roast pepper, onion and Toulouse sausage pizza without your mouth watering, please visit your doctor for an immediate salivary gland check.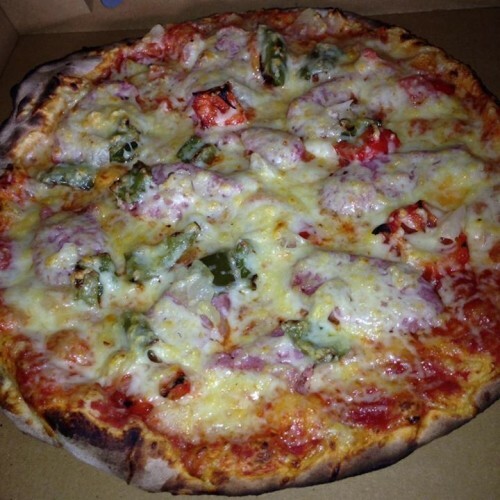 Gaillot & Gray Wood Fired Pizza Gaillot & Gray Wood Fired Pizza
7. The Hatch
The Hatch The Hatch
Where to find them: Hatch Street (obviously)
These guys only wake up at night. The Hatch opens every Friday and Saturday at 11pm on its corner at the back of the Iveagh Gardens, and serves burgers to Dublin's revellers. They pride themselves on being a cut above the usual late-night burger joints and, well, they're right.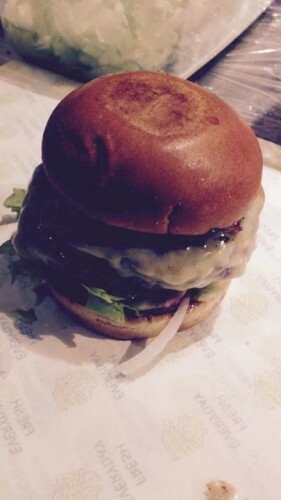 The Hatch The Hatch