AH, THE FIRST date.
The sparky, sometimes awkward, beginning to all epic romances – and we've all been there.
But where should you go on this potentially life-changing/dull rendezvous? Well, if you're in Dublin, some of these places might be a good start:
Anseo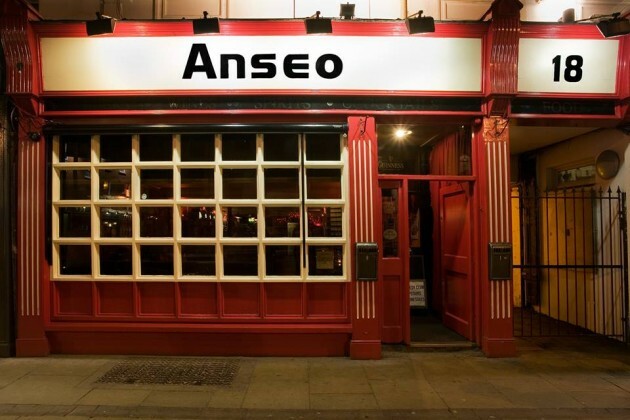 Facebook Facebook
The key to the first date, of course, is that the place you go must have a bit of atmosphere but not be absolutely blaring out the tunes to a decibel-bursting level. Getting some sort of seat is also a priority for the occasion.
Anseo on Camden Street is a cool little spot where you should find a bit of a buzz, but you'll also be able to stumble through a few sentences on where you went to college without having to shout. It opens late as well, so if the drinks are flowing you won't be unceremoniously thrown out around midnight.
Sin É
Facebook Facebook
This staple of the Dublin pub scene is located on Ormond Quay, just north of the Liffey. Expect some live music and a generally relaxed atmosphere in here. There's nothing pretentious about the place – and that's why it could be a great call for that first date. If it's too busy upstairs, try the basement for a good seat.
The Gin Palace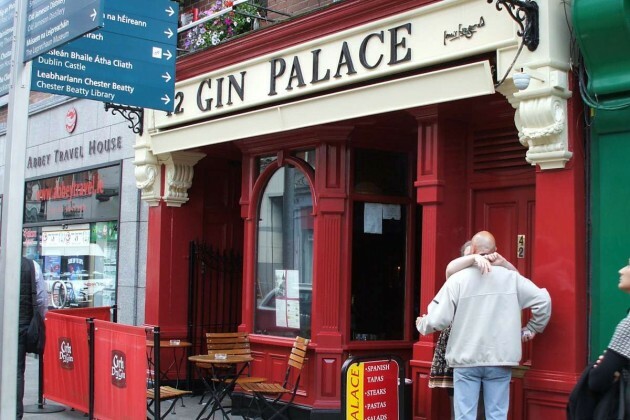 Pubgoer Pubgoer
The Gin Palace is super laid back, with good tunes and a ridiculous selection of gins available. Won't be absolutely rammed if you go at the right time, and it's the perfect spot if you're meeting near O'Connell Street.
First dates can always benefit from a few conversation starters about the place, and The Gin Palace isn't short of those.
The Duke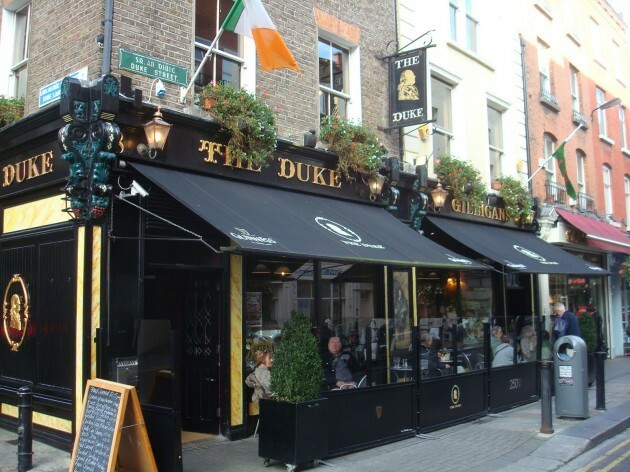 Touristindublin Touristindublin
This quiet but atmospheric pub has a bit of history to it, and its location just off Grafton Street makes it an ideal spot for a date. You have a bit of space and a little quiet to properly chat away over a few pints.
Hacienda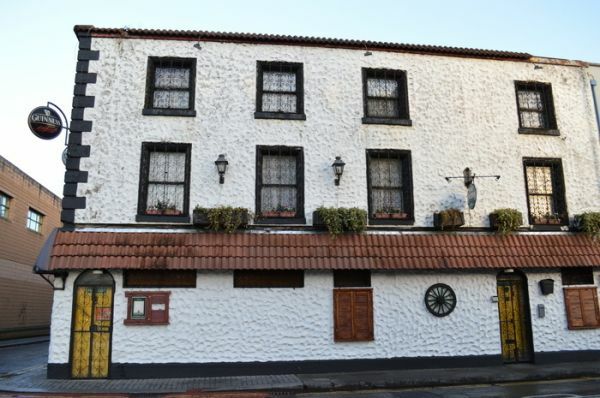 Spottedbylocals Spottedbylocals
Just off Capel Street, this is pretty much the definition of a hidden gem in Dublin. It's quiet, relaxed and has a couple of pool tables should you feel the need to inject some sporting activity into the evening.
There's also a buzzer to get in, which gives it an air of cool exclusivity or harrowing pretentiousness, depending on your viewpoint (in fact, you might not even know it's a pub if you haven't been there before, so a pre-date scouting mission might be in order – but the effort of going here all adds to the adventure every first date should have).
Cassidy's
Facebook Facebook
Sometimes the best place you can pick for a first date is somewhere ludicrously central – given the fact that it's more than likely that you'll both be coming from different directions.
They don't come more central than Cassidy's on Westmoreland Street. Upstairs or downstairs, the atmosphere in here is perfect for a first date, with sweet tunes and a fine selection of craft beers. Perhaps not the most romantic spot, but it's a first date – so craic should surely be the priority.
Porterhouse Central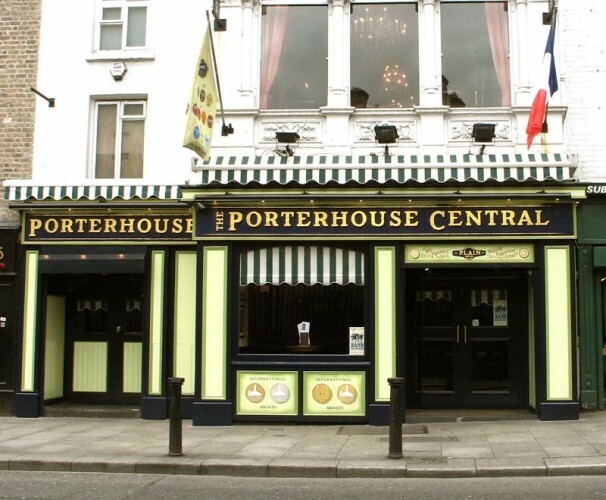 Porterhousebrewco Porterhousebrewco
Speaking of the ludicrously central, the Porterhouse on Nassau Street is constantly buzzing and for a city centre bar it has a nice mix of people and open spaces. It's perfect for when you're meeting up at some random, arbitrary point (like Trinity) for no reason other than it seemed like a good idea over Tinder.
Dice Bar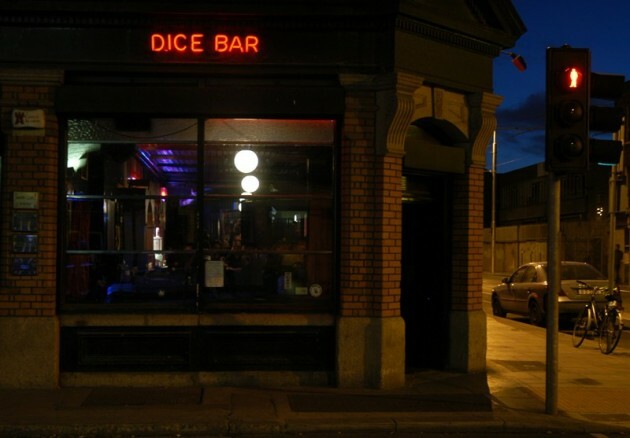 Indymedia Indymedia
Down in the Smithfield area, this spot has a reputation as one of the coolest pubs in the city. If you're down in this area on a date, use the surrounding pubs to your advantage – and make it into a mini Smithfield-themed pub crawl by going across the road to Frank Ryan and then up to The Cobblestone for some trad. When has a mini pub crawl ever been a bad idea?
The Bar With No Name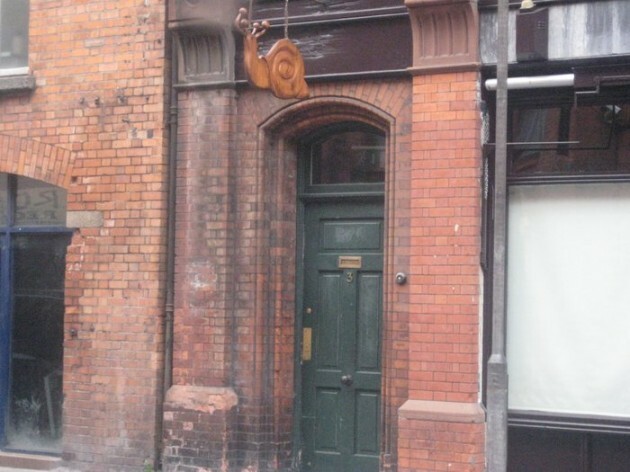 Yelpcdn Yelpcdn
Also known as The Snail Bar, this upstairs pub is a little on the fancy side for a first date, but if you get one of the big couches to yourself then you can make it as laid back as you want. Great covered smoking area as well.
Grogans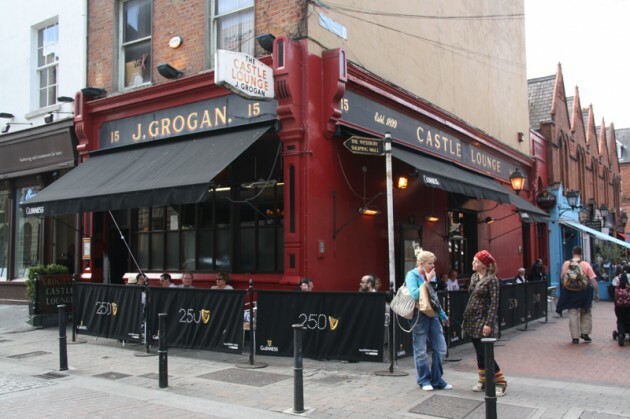 Uisce-beatha Uisce-beatha
Again, its location could be the best thing about it. Quirky art on the walls and quaint, old carpet on the floors define the inside of this South William Street institution. The semi-legendary outdoor area allows you to have a seat if the weather isn't Baltic and watch the world go by. People-watching is 100% a legitimate conversation topic on a first date, as we all know.
O'Reilly's (The Sub Lounge)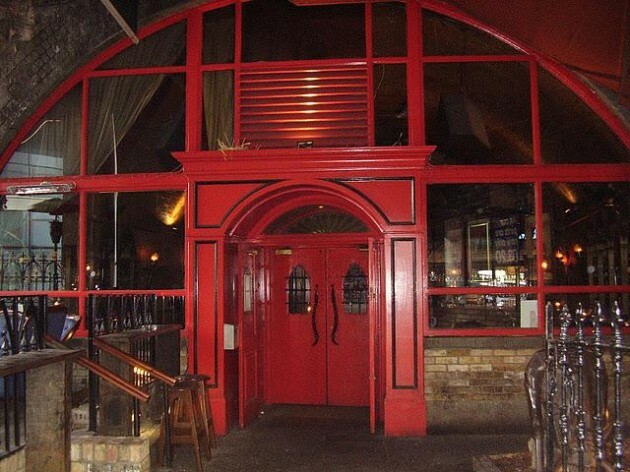 Publin Publin
On the grittier end of the scale, this little gem has plenty of edge and a lot going for it for the less pretentious date-goer. Situated underneath/beside the Tara St DART station, the place is constantly awash with people who get drawn in by the audaciously cheap pints offers all week – which ensures a deadly atmosphere.
Given its location, you also get a bit of an IFSC crowd in after work – giving the place a delightful mix of anybody and everybody. Its booths, tunes (rock, mostly) and almost Gothic interiors make it a great – and interesting – first date pick.
Dublin, of course, is filled with many an epic pub. Which ones have we missed? And why are they perfect for a first date? Let us know.