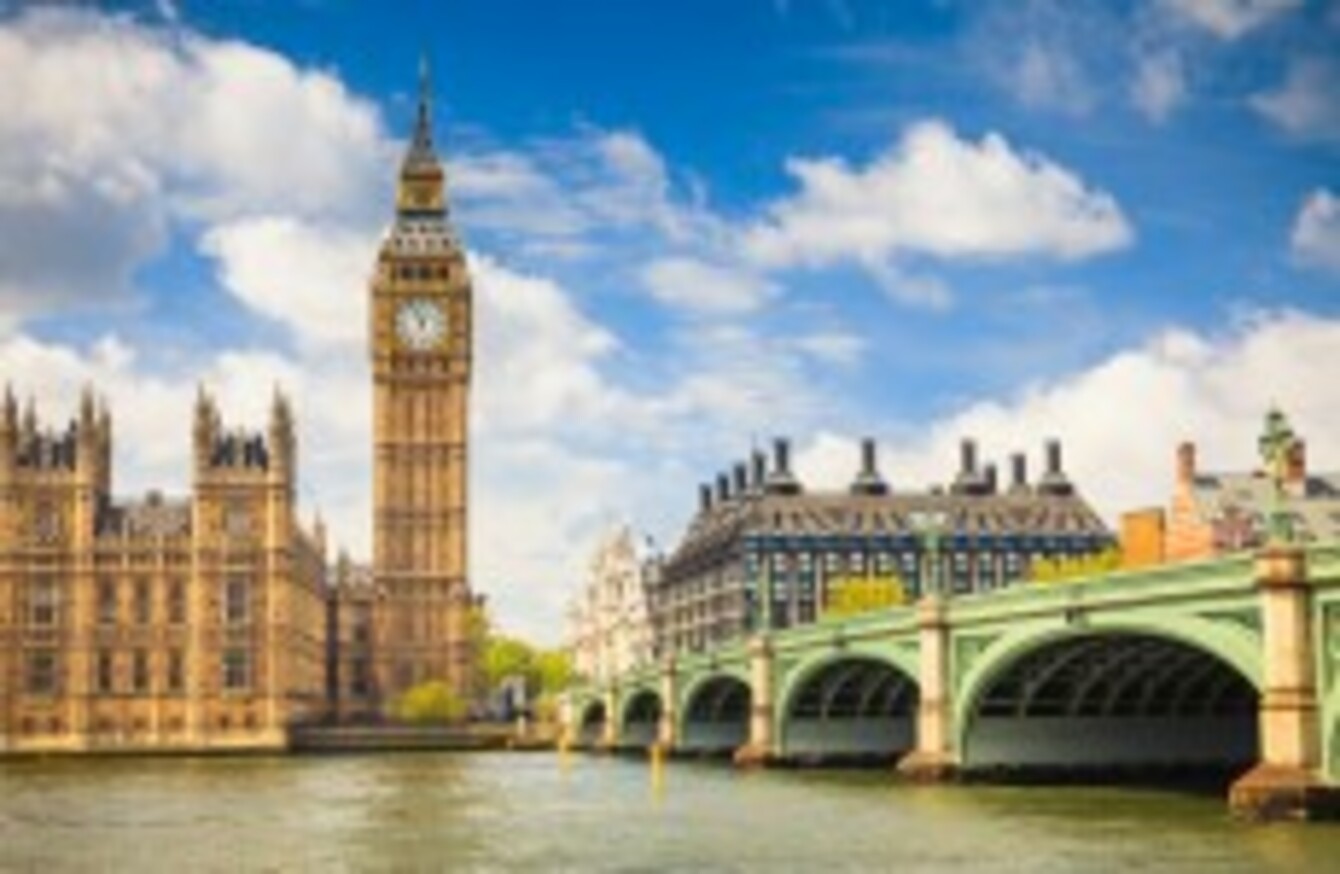 Image: Shutterstock.com
Image: Shutterstock.com
AH, LONDON.  WHERE the streets are paved with gold!
Or at least, that's what your friends who've moved there want you to believe.
Is that the truth though?  No. It's not.
In fact, we believe you are better off here, and here's why.
Rent
Whatever about it being pricey here, it is almost prohibitively expensive in London.
Not only that, but you almost always have to go through a letting agent, and they have a reputation for being useless.
This garage, for example, is up for rent for £300 p/week.  PER WEEK.  It does have a shower in  it, mind.
The Tube
It's filthy and crowded and frequently stinks.
Not only that, you can't even use your phone on it!
Not to mention the people you might encounter…
Everyone is broke
Between the price of rent, the cost of transportation, and most of the starting wages many Irish emigrants are broke upon arrival in London.
At least if you're broke here you can raid your ma's press for food.
In London you'll just be bored and hungry, sitting at home on a Friday night in 'one of the best cities in the world'.
It takes ages to get anywhere
Want to go for brunch for a post-night out debrief?  You'd want to get going at about 8AM because otherwise you'll only arrive at your destination at dinner time.
(OK, that may be an exaggeration, but it really does take ages to get from point A to point B.)
Your mates
So if you can't afford to go out and it takes ages to get anywhere, it's going to be hard to make friends.
Meanwhile, all of us in Ireland are all together and having a ball.
Your family are here
Need we say more?
A good pint of Guinness is hard to come by in London
Flickr/Paul Watson
The pollution
Seriously, just blow your nose after a weekend over there.
It won't be pretty.
Their fast food options leave a lot to be desired
No chipper chips or 3-in-ones lads.
Mushy peas?  JELLIED EEL?  No.  Just NO.
Don't even think about going shopping at the weekend
It's like Grafton Street on Christmas Eve, every single week.
Dominic Lipinski/PA Archive/Press Association Images
The tourists
Obviously we have tourists here (and thank goodness for that), but in London there are so many more.
While yes, they are essential to the economy and yes, we are all tourists at one time or another, there is no doubt that crowds of tourists in your city can add to your day to day frustration.

YouTube/TheLondonMarriott
You might develop one of those half Irish half English accents
It happens to the best of us, but no one wants it.
Access to Tayto and Rock Shandy is severely curtailed
Why would you choose to live in that kind of world?
A world where your basic food requirements are marginalised and confined to a special section of the supermarket?  If you're lucky!
No thanks.
Flickr/technokitten
So, yes.  London has one of the finest selections of culture  in the world.
Yes, there are lots of  interesting and attractive people there.
Yes, there are opportunities there you could only dream of in Ireland.
BUT.  We've got Barrys tea, our mates and our ma, and that's good enough for us.