BEYONCÉ IS SO very talented and so very beautiful, you have to wonder if she wasn't constructed in a lab somewhere. This might indicate that she was.
The singer was performing at a concert for husband Jay Z's streaming service Tidal on Saturday night when her earring appeared to get caught in her braid and ripped out.
Any woman who wears earrings knows that one getting caught in something is a very distressing experience, but the singer just glanced at the blood streaming from her ear and kept singing:
Can't see the video? Click here.
"Oh am I bleeding? MEH."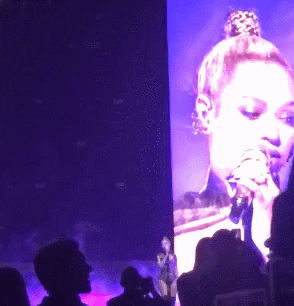 We would have been on the ground screaming at that point. But we're not Beyoncé.
Of course, Bey is well-versed in going on with the show despite being in terrible pain – here she is getting her hair caught in a goddamn fan back in 2013 and remaining note-perfect:
Jessica Romito / YouTube
Is she even human? All evidence points to the contrary.
DailyEdge is on Snapchat! Tap the button below to add!