HE MIGHT BE the Mayor of New York City, but he's still an embarrassing Dad.
Yesterday New York City Mayor Bill de Blasio tweeted a photo of his son's first day at high school and wrote, "Tuesday throwback to Dante's first of his senior year of high school. Miss that kid."
Aw, cute.
Someone who didn't think it was so cute? His wife.
Chirlane McCray shared the tweet yesterday, informed her husband that "Tuesday throwback" is not a thing and basically told him to stop mortifying their son.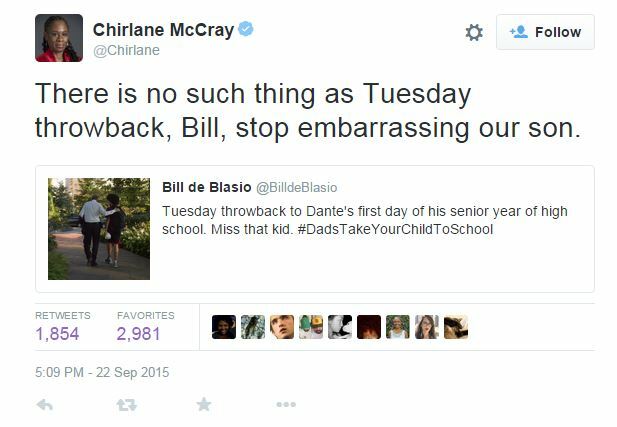 Chirlane McCray / Twitter Chirlane McCray / Twitter / Twitter
So. Much. Shade.
The tweet has been shared thousands of times with many people yelling "RELATIONSHIP GOALS".
Well played, Chirlane.