BILL O'HERLIHY has retired from RTÉ Sport after five decades.
Last night Twitter was ablaze with tributes to him as he signed off for the last time.
We're rounded up some of those memories and kind words, as well as some other ways to wish him well after a sparkling career…
1. Call him the "Santa Claus of TV"
Bill's daughter Jill was part of RTÉ's tribute montage last night, and she likened him to the big man in the red suit. We couldn't agree more.
Bill's family also gathered in RTÉ for his last time at the helm of the panel.
2. Remember him as an integral part of your childhood
How many of you grew up watching Bill at the helm of World Cups, Olympics and everything in between?
3. The hat
The clappy hat made it first appearance at the opening of RTÉ's Italia 90 coverage…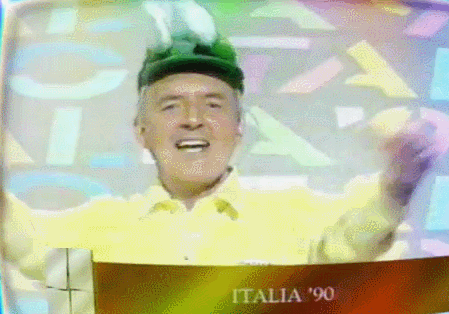 And reappeared last night for Bill's last sign off…
4. Get #OkeyDoke to trend on Twitter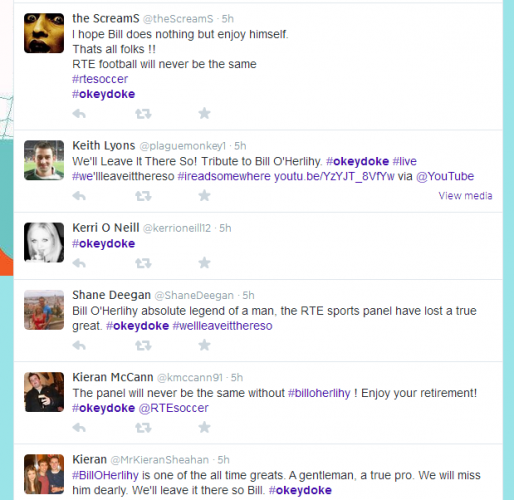 5. And #WellLeaveItThereSo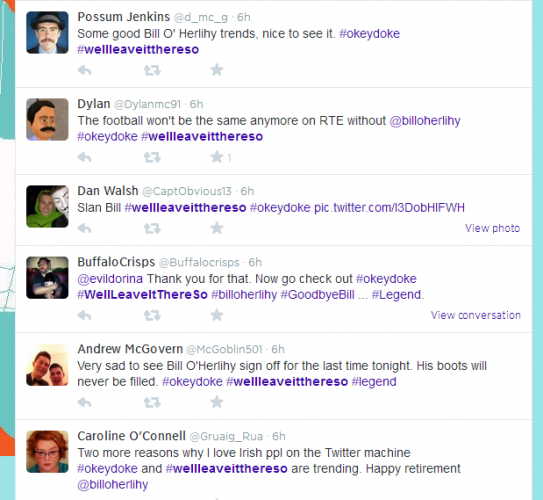 6. Bill meets Bill
RTÉ - Ireland's National Television and Radio Broadcaster / YouTube
7. Bill and Eamo
They had their disagreements over the years, but we're almost certain there was a hint of tears in Eamo's eyes last night.
RTÉ Sport / YouTube
8. These signs at RTÉ
9. The RTÉ montage
Nothing beats a sporting montage. Nothing. A sporting montage dedicated to Bill is a sight to behold indeed.
RTÉ Sport / YouTube