PLANNING ON PULLING the curtains, getting under a blanket and finally seeing what all this Firefly/Parks and Recreation/House of Cards fuss is all about?
Well here's a handy chart to let you know how long a proper binge-a-thon of dozens of TV shows would take you.
From the measly Sherlock to the epic Pokemon, they're all here.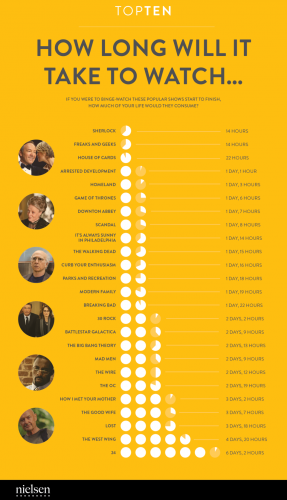 Imgur Imgur
Click here for a bigger image
Imgur Imgur
Click here for a larger image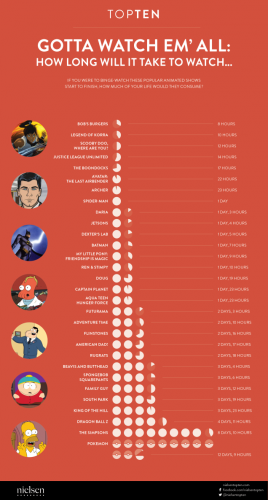 Imgur Imgur
Click here for a larger image