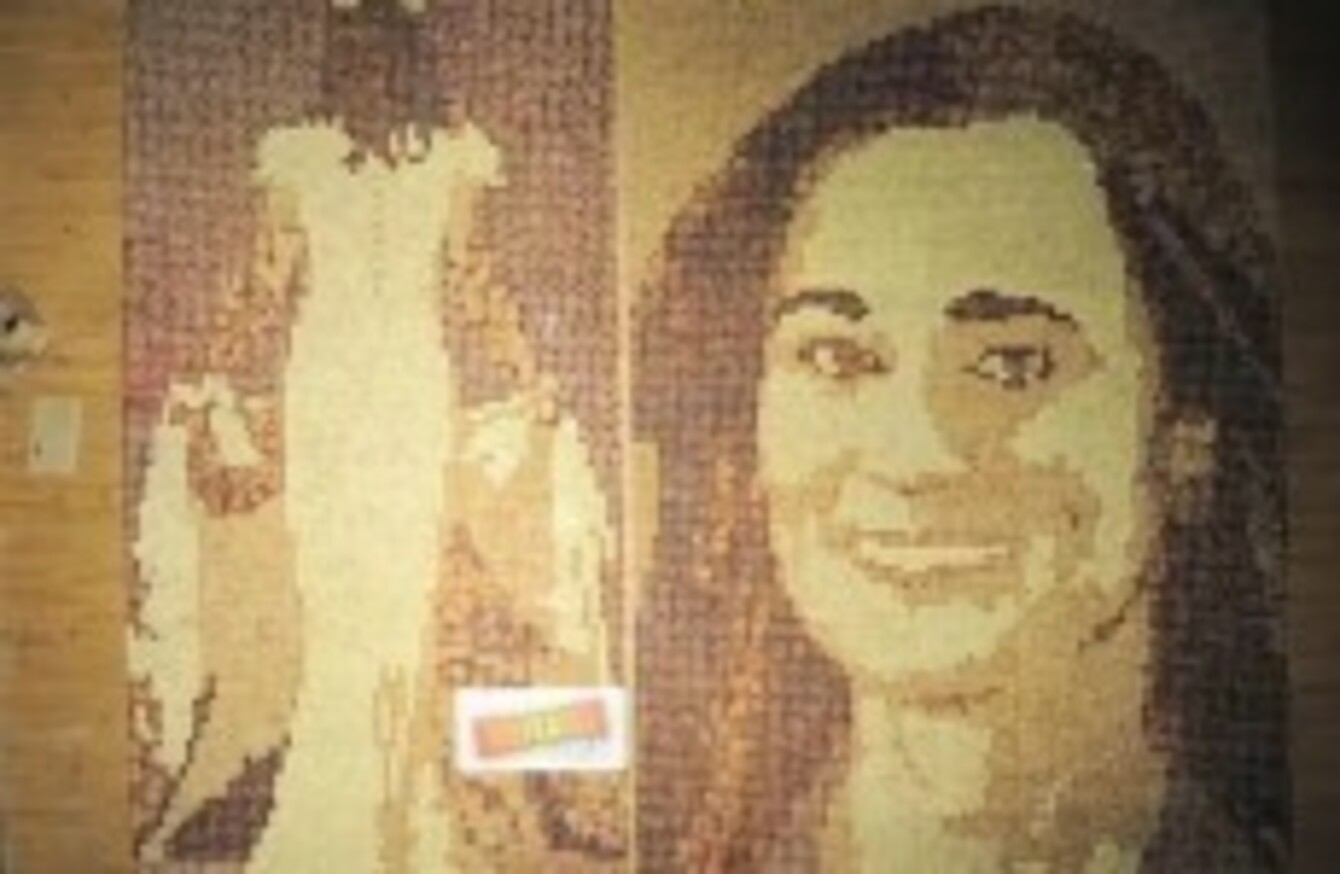 You're toast: P-Middy in crumpet form
Image: YouTube
You're toast: P-Middy in crumpet form
Image: YouTube
SHE MISSED OUT on becoming a princess, but royal sister-in-law Pippa Middleton has gone one better: she's been immortalised in a giant mosaic of crumpets.
Artist Laura Hadland created two huge images of the new Duchess of Cambridge's sister using 15,000 crumpets and more than 100 jars of jam in Girton, England. One is of her face; the other the rear-angle view of Pippa in her wedding outfit which made her a cult sensation last April.
P-Middy was picked as the portraits' subject after topping a poll as the female celebrity British people would most like to have breakfast with. (She edged out Cheryl Cole and Fearne Cotton for the coveted title.) The survey was carried out by restaurant chain Beefeater to publicise its new breakfast menu.
General manager of Beefeater's Girton branch Daniel Allen, 29, told the Cambridge News: "It's no surprise that someone as striking as Pippa has ranked as the country's top bit of crumpet. We may not be able to guarantee Pippa as part of our breakfast offering, but we do have tasty crumpets and spreads nonetheless."
Video: P-Middy immortalised in breakfast snacks