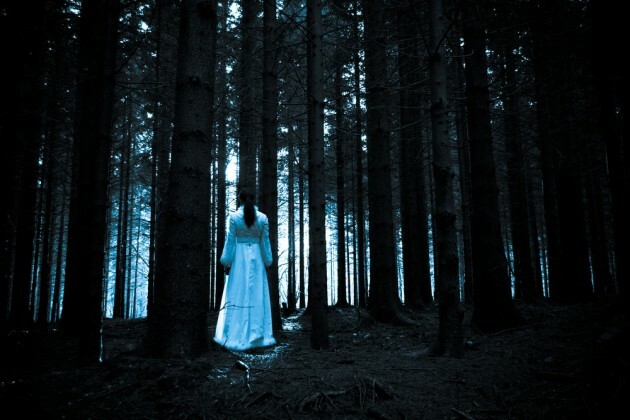 Shutterstock A black-eyed ghost child, just hanging out Shutterstock
IF YOU'VE BEEN in a newsagent or, you know, anywhere on the internet in the past few days, you'll probably have seen a mention of "black-eyed ghost children".
That's because there have been a slew of headlines in the UK this week – yes, actual front page headlines – warning that a plague of black-eyed ghost children is upon us.
Think Ebola is bad? Try this:
So what's actually going on here?
Here's the actual 'story', as far as we can tell: There is a pub in Staffordshire, England which is on the market for a knock-down price of £325,000 (with ten bedrooms, bar and restaurant).
According to multiple media reports, it's so cheap because nobody wants to buy it, because it's haunted by various spirits including a black-eyed little girl. Chris Arnold, who runs ghost events, told the Metro:
I have hosted events at haunted buildings throughout the country and I have to say the Four Crosses Inn is probably the most haunted.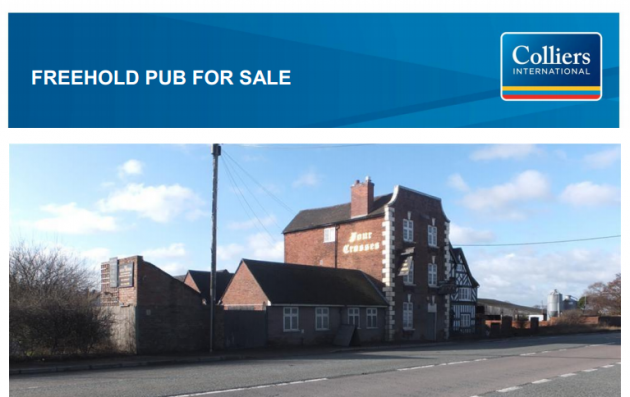 Colliers Colliers
The pub is near the scenic area of Cannock Chase, reputedly among Britain's most haunted spots. And last year, local "paranormal researcher" Lee Brickley reported the "return of the black-eyed children" to the area.
On his website, he relays a sighting from a local woman:
My daughter and I were walking through Birches Valley… when we heard the screams of a young child… we instantly started running towards the noise. We couldn't find the child anywhere and so stopped to catch our breath, that's when I turned round and saw a girl stood behind me, no more than 10 years old, with her hands over her eyes… I asked if she was okay and if she had been the one screaming, she then put her arms down by her side and opened her eyes, which is when I saw they were completely black, no iris, no white, nothing. I jumped back and grabbed my daughter, when I looked again, the child was gone.
Brickley also reported a second sighting to the Daily Star this week. This, he says, is a repeat of a previous sighting from the 1980s – suggesting that the malevolent spirits have returned to the locality.
Of all the paranormal phenomena experienced on Cannock Chase, black eyed children have to be the most eerie by far. The only advice I could offer anyone who comes across these unhallowed, unrelenting and unsympathetic strays is: start running while you still can!
So, there we are. Flimsy enough, you might say. But still, enough for three national newspaper front pages in a week.
Needless to say, the headlines have been the subject of a certain amount of mockery on Twitter.