BLUR ARE IN Dublin tonight, bringing some nineties nostalgia back to Ireland's thirtysomethings.
The band played several gigs in Dublin at the height of their success, most notably at the RDS in June 1996, and at The Point Depot in November 1997.
It got us thinking and wondering about what your first gigs were.
Did you tag along with older siblings, sneak out, tearfully beg your parents, or wait until you were old enough to get yourself there?
To get you started, here are some of the first gigs attended by staff of TheJournal.ie, DailyEdge.ie and TheScore.ie…
Belle and Sebastian, circa 1999
Michael Jackson, Pairc Uí Chaoimh, 1988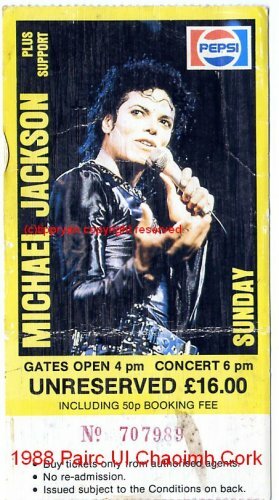 Boyzone, circa 1996
Oasis, Pairc Uí Chaoimh, Cork, 1996
Pulp, Cast and Super Furry Animals at the Point in 1996 (or 1997)… I had to BEG my parents to let me go
Bryan Adams, Marlay Park, 2002. I still have the t-shirt.
Paddy O'Brien, my mother's favourite country 'n' Irish star, 1987
David Gray, Marlay Park a while after White Ladder came out, probably 2001
Franz Ferdinand in the Olympia, 2005
Smashing Pumpkins*, The Point, 1996
*Seventeen-year-old Bernadette O'Brien was crushed to death at this Dublin gig after the audience surged towards the stage. The band cancelled a subsequent date in Belfast.
The Cranberries, The Point, 1994. I think I still have the t-shirt!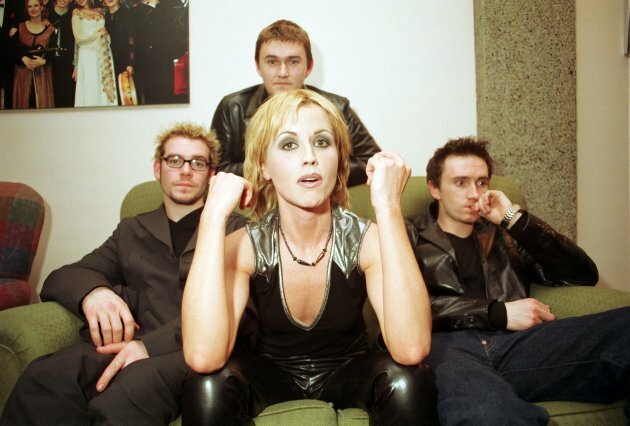 Photocall Ireland
Alanis Morissette, 1996,  The Point Depot
Blur in the Olympia, December 2003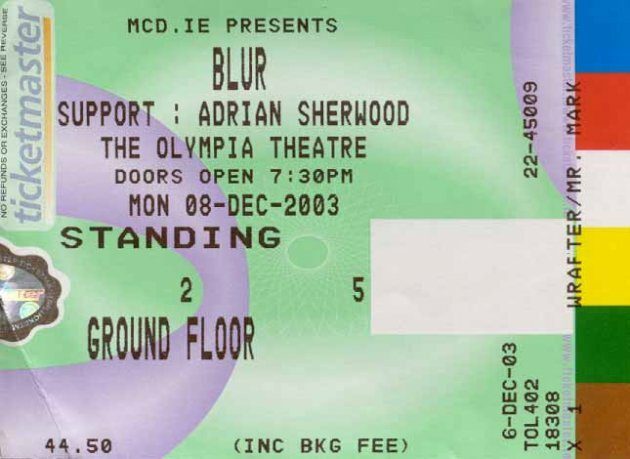 via vblurpage.com
Slayer, The Ambassador, circa 1999
Stand, on the big green in our estate in 1997
I went on my own to see Robbie Williams in the Phoenix Park. Long story
I went to Bryan Adams at The Point whatever year that Mel C duet song was in the charts. I went with my parents and sister, adding to the coolness
Backstreet Boys in The Point/RDS
Over to you, what was your first gig? And if you still have the ticket, send us a photo for the love of God! emer@dailyedge.ie