Pick a book you've read and enjoyed!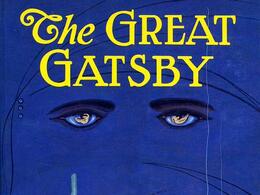 The Great Gatsby by F Scott Fitzgerald
The Handmaid's Tale by Margaret Atwood
The Harry Potter series
To Kill A Mockingbird by Harper Lee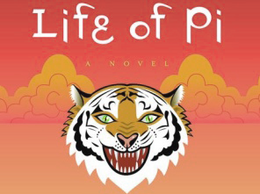 Life of Pi by Yann Martel
The Shining by Stephen King
Gone Girl by Gillian Flynn
Atonement by Ian McEwan
In Cold Blood by Truman Capote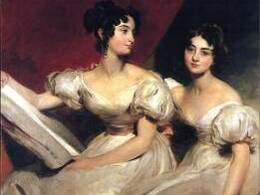 Pride and Prejudice by Jane Austen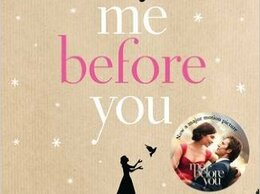 Me Before You by Jojo Moyes
The Girl With The Dragon Tattoo by Stieg Larsson
Room by Emma Donoghue
The Hunger Games by Suzanne Collins Answer all the questions to see your result!
You scored out of !
Rules of Civility by Amor Towles
Want more of the glamour of the Jazz Age? Here you go. This story is told from the perspective of a flapper looking back on a dramatic year in her life.
You scored out of !
The Power by Naomi Alderman
This dystopian novel flips the script on The Handmaid's Tale somewhat - women develop the ability to release electrical jolts from their fingers and become the dominant gender. The Power just won the Baileys Women's Prize for Fiction, and it's a good 'un.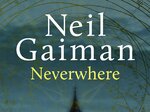 You scored out of !
Neverwhere by Neil Gaiman
An ordinary man is thrown into a secret city that exists under the streets of London and must learn how to survive. Like Potter, Neverwhere creates a fully realised, completely extraordinary world.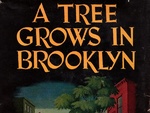 You scored out of !
A Tree Grows In Brooklyn by Betty Smith
This novel tells the story of Francie Nolan, a poor, second-generation Irish American in 1900s New York. She's strong-willed and independent, just like one Scout Finch.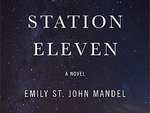 You scored out of !
Station Eleven by Emily St John Mandel
Twenty years after a flu pandemic wipes out 99% of the world's population, those left try to rebuild civilisation. A beautiful novel about memory and survival.
You scored out of !
A Head Full of Ghosts by Paul Tremblay
A normal American family is put under strain when their teenage daughter starts showing signs of mental illness - but is an exorcism the answer? (It's never the answer.)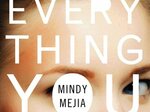 You scored out of !
Everything You Want Me To Be by Mindy Mejia
When a seemingly perfect teenager is murdered in a small town, dark secrets are unveiled. Sounds cliched, right? But the characters in this novel are so well-drawn, it manages to separate itself from the pack.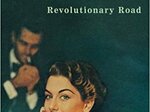 You scored out of !
Revolutionary Road by Richard Yates
This book focuses on the hopes and dreams of a couple in 1950s America, who see themselves as very different from their neighbours in suburbia. Amazingly written, and quietly devastating.
You scored out of !
The Stranger Beside Me by Ann Rule
After the arrest of serial killer Ted Bundy, Ann Rule found herself in an unusual position: She knew him, and she'd been working on a book about the murders he was charged with. A true crime classic.
You scored out of !
North and South by Elizabeth Gaskell
In this charming Victorian novel, a young woman clashes with the hunky yet annoying owner of the local cotton mill. Sexy tension ensues. There's also a BBC miniseries to watch when you're done.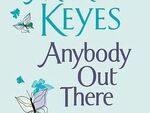 You scored out of !
Anybody Out There? by Marian Keyes
Do you like your tear-jerkers? Here's one. Anna Walsh is loving life in New York - until she wakes up on her parents' couch in Dublin, battered and bruised. How did she get there? And how can she get back?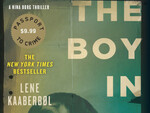 You scored out of !
The Boy In The Suitcase by Lene Kaaberbol and Agnete Friis
Another Scandi crime saga, this time about do-gooder nurse Nina Borg, who gets caught up in a series of dangerous scrapes.
You scored out of !
Extremely Loud and Incredibly Close by Jonathan Safran Foer
Like Room, this is narrated by a child - in this case, nine-year-old Oskar Schell, who is trying to solve a mystery left by his father, who died in the 9/11 attacks.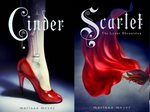 You scored out of !
The Lunar Chronicles by Marissa Meyer
This series weaves the familiar characters from fairy tales into epic situations - the first book turns Cinderella into a cyborg mechanic requested by the prince to fix his android. Intergalactic drama ensues.
DailyEdge is on Snapchat! Tap the button below to add!