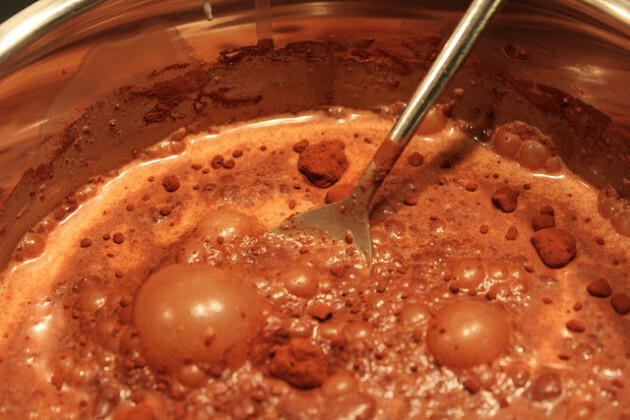 Jude Doyland Jude Doyland
THINGS IRISH PEOPLE like to do in winter: drink hot chocolate; consume alcohol.
But what if… what if you could combine the two? Well.
YOU CAN.
And here are the best ways to do it. Think of us when you're sitting by the fire, lit up on boozy hot chocolate.
1. Guinness, whiskey and Baileys hot chocolate
2. Boozy Nutella hot chocolate
With Nutella, hazelnut liqueur, and brandy. Recipe at Chowhound.
3. Alcoholic peppermint hot chocolate
Make this awesome-sounding peppermint hot chocolate recipe from The Pastry Affair. Then add peppermint schnapps to taste.
4. Whiskey-laced salted butterscotch hot chocolate
*drool falling from mouth*
Get the recipe at Serious Eats.
5. Bacon and bourbon hot chocolate
Yes, hot chocolate with bacon. And whiskey. According to one drinker: "Tastes exactly how you'd expect: delicious". Recipe atSerious Eats.
6. Cinnamon rum hot chocolate
Known as the 'El Dorado', according to Food Network. Get the recipe here.
7. Tequila mint hot chocolate
Kind of like the peppermint recipe above, but with 300% more recklessness. Recipe atSerious Eats.
8. Red wine hot chocolate
Wine and chocolate, wine and chocolate… wine IN chocolate? Yes, it's a reality. Recipe at Saveur.
9. Booze-riddled orange hot chocolate
With actual orange and two types of booze. Recipe atSerious Eats.