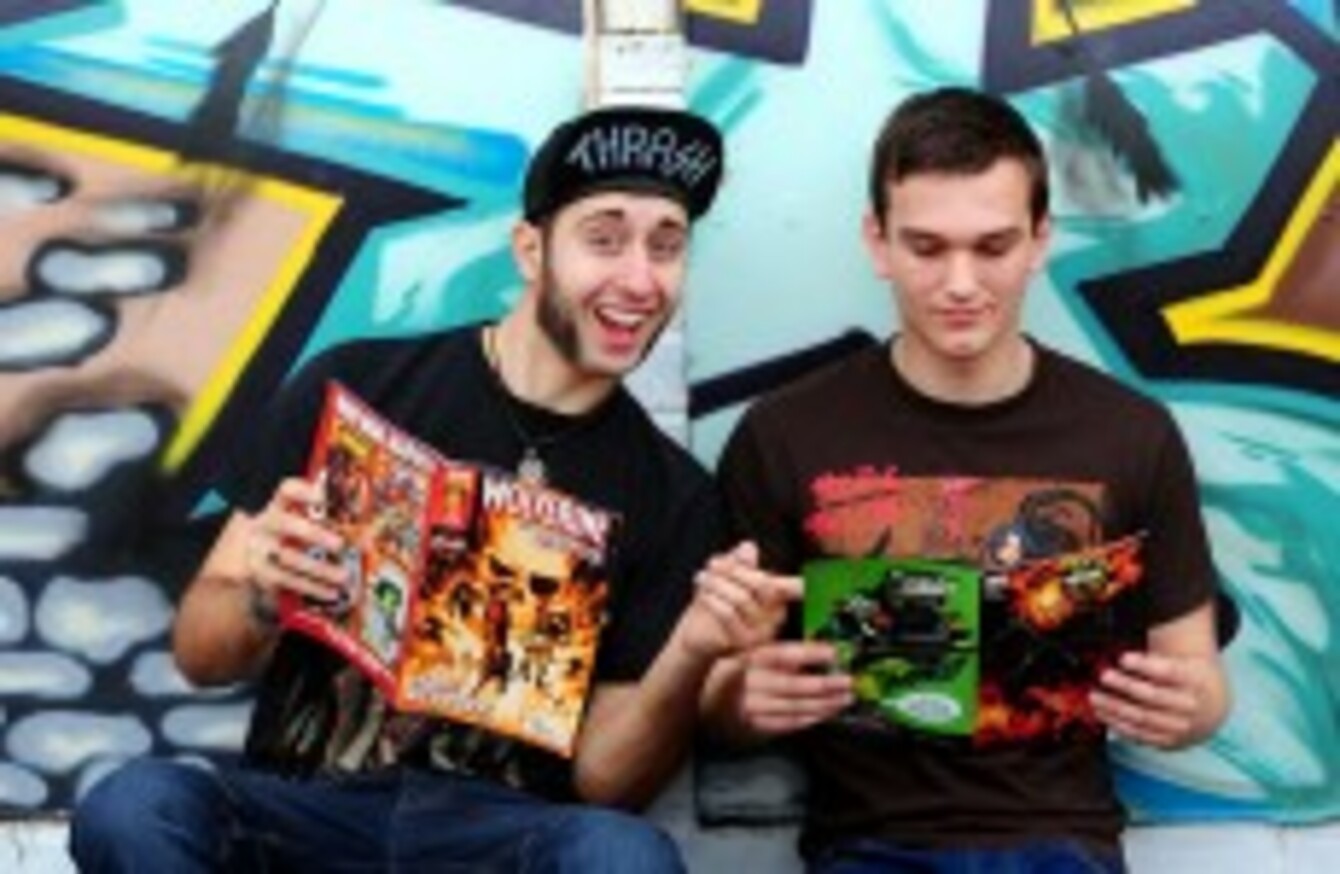 Baron, formerly Kelvin Borbidge, 22 (right) and Emperor, formerly Daniel Knox-Hewson, 23, in Nottingham
Image: Rui Vieira/PA Wire
Baron, formerly Kelvin Borbidge, 22 (right) and Emperor, formerly Daniel Knox-Hewson, 23, in Nottingham
Image: Rui Vieira/PA Wire
TWO NOTTINGHAM SUPERHERO  fans have secured a place in the history books by changing their names… to the longest names in the world.
Twenty-two-year-old Kelvin Borbridge and his friend, 23-year-old Daniel Knox-Hewson, are now known respectively as Baron Venom Balrog Sabretooth Vader Megatron Vegeta Robotnik Magneto Bison Sephiroth Lex Luthor Skeletor Joker Grind and Emperor Spiderman Gandalf Wolverine Skywalker Optimus Prime Goku Sonic Xavier Ryu Cloud Superman HeMan Batman Thrash.
Sky News reports that the pair paid just £10 each to change their names by deed poll.
So, what other deed poll dare-devils are out there?