HOW MANY TIMES have you roared at someone for not using their indicators, or using them incorrectly?
Now, the Massachusetts Department of Transport has had enough, and is taking matters into their own hands.
This weekend the department has started posting messages on electronic highway signs around the city telling drivers to "use your blinkah!".
"Blinkah" is, of course, the Bostonians way to pronounce "blinker", a US term for indicator.
The signs are scheduled to stay up through to Mother's Day on Sunday, which state officials say is one of the busiest traffic days of the year.
Drivers who fail to use their "blinkah" when changing lanes on a Massachusetts highway are subject to a fine. Police across the state handed out almost 5,000 tickets for the offence last year.
It got us thinking about some road signs we could do with here in Ireland.
Ones like: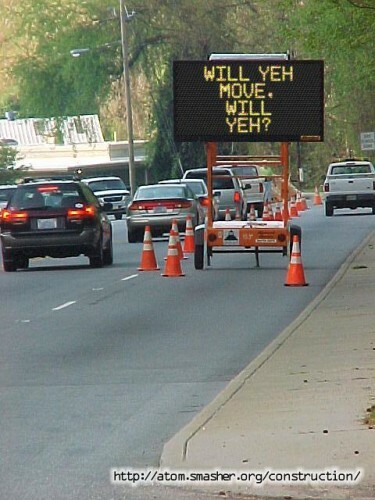 Any more suggestions? Share them in the comment section…
- Additional reporting by AP