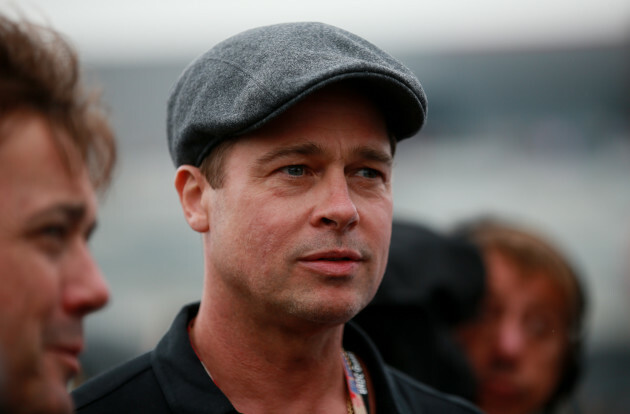 David Davies / PA Wire David Davies / PA Wire / PA Wire
BRAD PITT'S PRODUCTION company is currently camped out in the town of Ballygally, Co Antrim to shoot scenes for the upcoming movie The Lost City of Z.
The place is swarming with Hollywood talent, including Sienna Miller, Robert Pattinson and Charlie Hunnam. But not everyone is delighted about this.
The latest edition of the Larne Times features this absolutely shocking front page headline: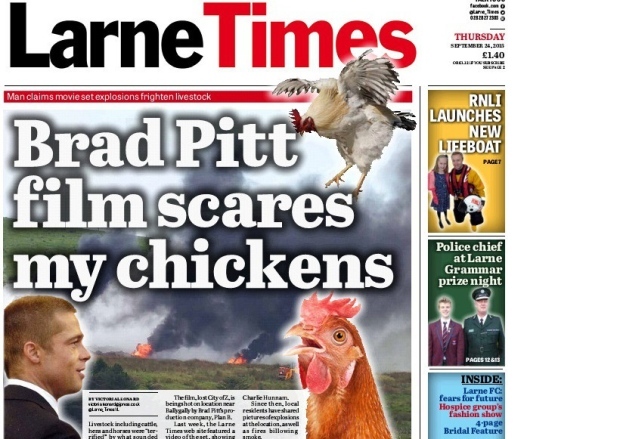 Larne Times Larne Times
And before you get confused – they're not showing Brad Pitt films to the chickens, it's the filming that's upsetting them.
The sounds of gunfire and explosions from the set are driving animals wild, local man Jason McKillion told the Larne Times:
The chickens were squawking and the dog was outside, barking and shaking… I was sitting outside and the chickens had just come back when there was another explosion, even louder than the last. Another neighbour's cow and calf jumped the hedge and the cows were bellowing in fear.
McKillion says the local residents are unhappy that the Hollywood types didn't notify them of the noises so they could care for their livestock appropriately.
Brad. How could you?