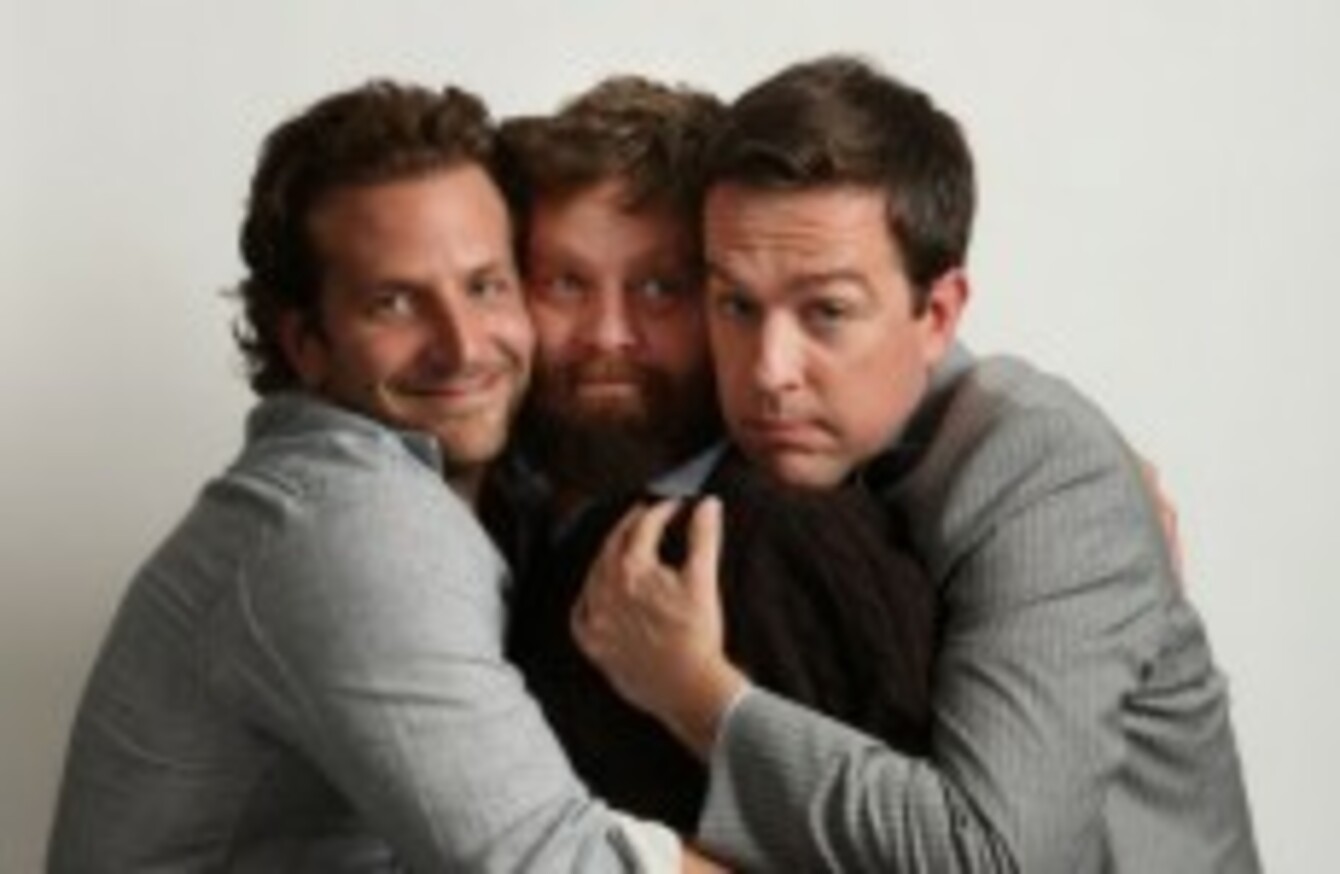 Image: AP Photo/Isaac Brekken
Image: AP Photo/Isaac Brekken
HOLLYWOOD ACTOR Bradley Cooper, star of the Hangover films, said that the third instalment of the franchise could be set in Dublin.
The Evening Herald reports that although Cooper said he didn't want people to get ahead of themselves in planning a third film just yet, he admitted he would "definitely" consider Ireland as a location to feature in the film.
This website Obsessed With Film is running a poll of its suggested locations for the next film including Dublin, Paris, Las Vegas and Tokyo. Dublin is currently running fourth, behind Amsterdam, 'Other' and London.
An earlier Irish connection to the films didn't work out as initially planned: Cooper had gotten his A-Team co-star Liam Neeson a bit-part as a tattoo artist in the film, but Neeson was unavailable for re-shoots and was ultimately replaced by Nick Cassavettes.
The Hangover Part II broke records for a comedy film's debut in the US by taking $103.4m (€71.5m) over the four-day Memorial Day holiday weekend.
The film's four main stars travelled to Dublin to promote the first film and cited director Todd Philips and the film script as the reasons they choose to become involved in the project initially:

Video uploaded by moviesireland