PA Archive / PA Images PA Archive / PA Images / PA Images
IF YOU WOKE up tomorrow and were told that a collection of dolls that were made up of 75% ethnic minorities were the most popular children's doll in the world, you probably wouldn't believe it.
Or at least, you wouldn't believe that it could happen so quickly.
That's because it couldn't be further from the expectations that we have when it comes to dolls, which have been firmly set since the 1960s when the blue-eyed and blonde-haired Barbie made her debut into the market.
Jasmine / Flickr Jasmine / Flickr / Flickr
However, launching a range of dolls that were made up of 75% ethnic minorities is exactly what Bratz did. The original Bratz clique included a Caucasian doll named Cloe, an African American doll named Sasha, a Latinx doll named Yasmin, and an Asian doll named Jade.
It reflected the worlds demographics much more accurately.
For some reason it feels like if the same idea was to be pitched today it would be shot down by many as being too politically correct, since people can't even get their head around gender quotas (which work by the way) let alone race quotas. Yet it was a roaring success.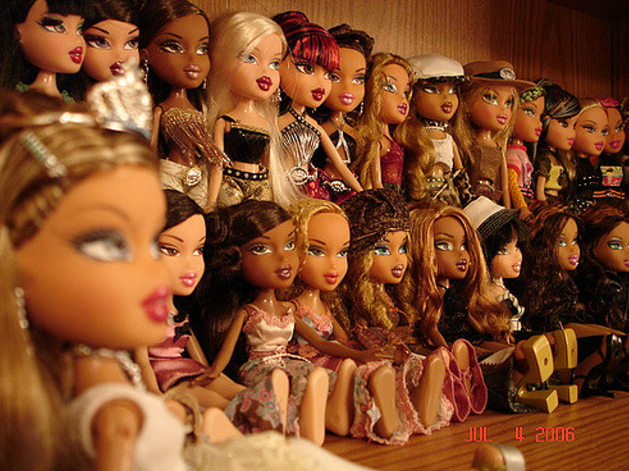 Jasmine / Flickr Jasmine / Flickr / Flickr
During the peak of Bratz' popularity (2005), MGA (the company who created the dolls), made $800 million, while Mattel made just $445 million from selling Barbie dolls in the same year. Because a lot of us were children at the time, we weren't really paying attention to sales figures, but as an adult that seems really significant.
For the first time, children who were not white and did not have blue eyes saw a mainstream doll advertised on television worldwide. Most importantly, she wasn't just an accessory to Barbie.
All of the Bratz dolls shared the spotlight together; be it in the cartoons, the live action movies or in kids' bedrooms across the world.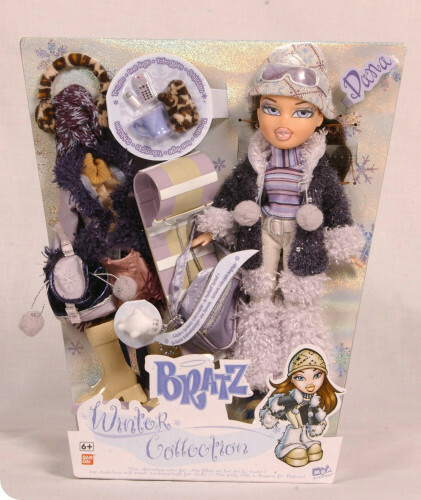 PA Archive / PA Images PA Archive / PA Images / PA Images
There was no individual Bratz doll that was the star of the show. They were sold as a group of friends with different traits that were all equally valued.
They never tried to push the idea that one Bratz doll was the smartest and prettiest (unlike Barbie who always had to be at the top of the social food chain).
Bratz dolls were marketed as girls who appreciated their friends and portrayed the ideal dynamics of a group of young women. None of them were clamouring over each other to get Ken's attention. Bratz were never in competition with each other over anything. If that's not a good example to set for kids, I don't know what is.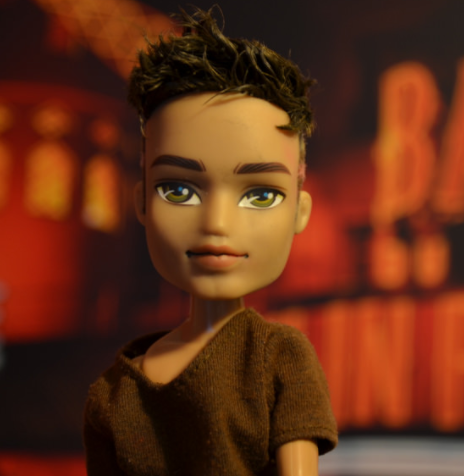 Fernando Butcher / Flickr Fernando Butcher / Flickr / Flickr
Despite that, moral panic spread through Helen Lovejoy "somebody please think of the children" type of parents across the world.
The main beef that neurotic parents had with Bratz dolls was their perceived promiscuity. Twelve years later, you really can't help but laugh at the ridiculousness of this suggestion. Here's an excerpt of an Urban Dictionary entry about Bratz dolls from 2005:
Have very slutty clothes, and what's more, are aimed at 8-11 year olds. They have a 'bratz babies'line aswell. They're a rip off of Barbie and are helping to make our children sexually promiscuous. Thank you, Bratz. Without you, we wouldn't have 11 year olds giving birth and getting lip injections.
There is so much to unpack there that it would honestly require its own separate article. I think the most important thing to note is the fact that an eleven year old giving birth is a consequence of rape and has absolutely nothing to do with what doll is wearing.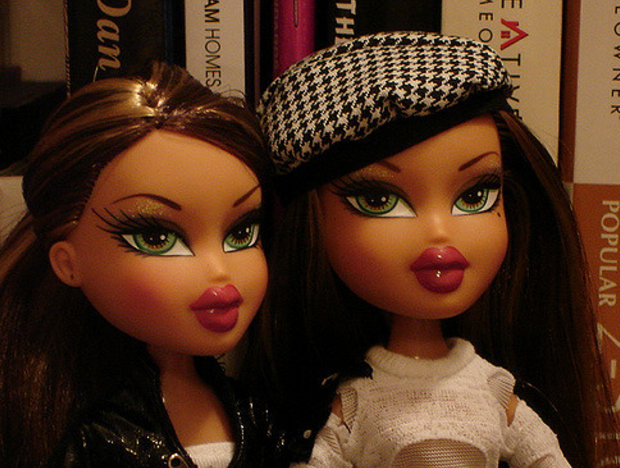 Jasmine / Flickr Jasmine / Flickr / Flickr
As someone who spent their childhood playing Bratz with my sisters and neighbours I can safely say that I never once recognized any of the "sluttiness" that parents in the early 00s saw in Bratz dolls.
Clearly, these people were projecting their own misogyny onto their kids toys, which is pretty messed up. Belly tops on a plastic children's toy don't make it a "slut", maybe it's time for some serious introspection if you're sexualizing your children's dolls.
People were also very concerned that Bratz were setting unrealistic beauty standards for young girls.
Well, yeah. They had no noses. Their legs cut off mid-shin because their feet were included in their shoes. Their heads were about four times the width of their necks. Were children asking for nose removal surgeries? Did they want to ditch their legs? Did they want a head so heavy that it would break their necks?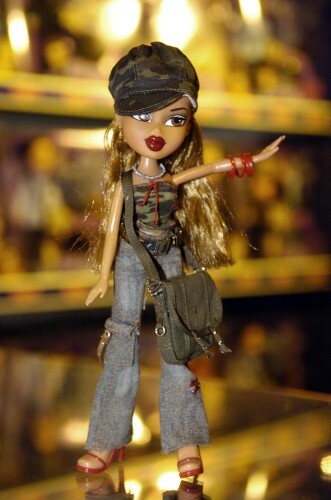 PA Archive / PA Images PA Archive / PA Images / PA Images
Absolutely not. Children were well aware of how nightmarish the anatomy of a Bratz doll was.
More importantly, you're really not giving kids enough credit because they completely understood that Bratz dolls were based off of cartoon characters, rather than real women's bodies (unlike a certain blonde doll who lived in Malibu). Parents however, totally missed that point.
My heart goes out to any children whose experience of Bratz dolls was spoiled or denied to them by overly concerned parents because the dolls really had no negative impact on my life. I haven't even had lip injections.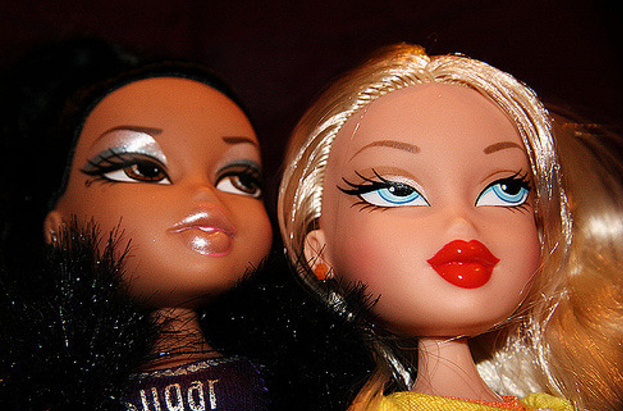 Elena Pleskevich / Flickr Elena Pleskevich / Flickr / Flickr
What really drew children to Bratz dolls was their clothes and accessories.
While at this point Barbie still dressed like she was off to the country club, Bratz dolls were dressing like contemporary popstars. Seriously, they looked like The Pussycat Dolls and Gwen Stefani (who happened to include the dolls in the video for her song Rich Girls).
While Barbie's style was concerned with timelessness, Bratz dolls acknowledged pop culture, fashion and music trends that children of the noughties had also been hyper aware of (thanks to MTV).
Jasmine / Flickr Jasmine / Flickr / Flickr
At the end of the day, children are growing up and witnessing these trends and are usually too young to get involved so they want to live it out through their toys. When it comes to toys, timelessness is unimportant and banal, it's more for  the parents than anyone else because children will outgrow any toy in a matter of years.
The designers behind Bratz seem to have had a real vision.
There are currently only two designers at Bratz HQ, one of which has to go unnamed due to an ongoing legal situation. In this Broadly article, Bratz HQ sounds like it's locked down as tightly as a US army base.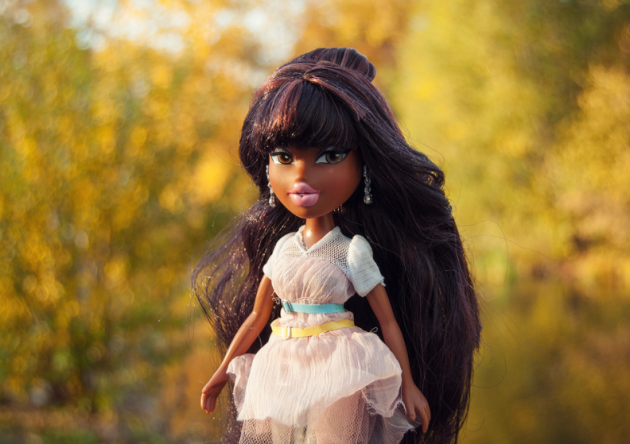 Twole / Flickr Twole / Flickr / Flickr
Despite the anonymity, Broadly could confirm that they were real fashion designers who had been mentored by Bob Mackie who has dressed Cher and Joan Rivers. Somehow, years later, these designers ended up working for MGA making tiny Bratz sized outfits.
The designers have made a few creations as stunts but cite a recreation of Frida Kahlo that they made as their favourite. The nameless designer behind it said:
Frida [was] an independent free spirit who wasn't afraid of controversy but was also sweet and genuine at her core. Frida really ties into Bratz. She was like an OG Brat back in the day. She was herself, and didn't live by social standards and norms. She wasn't afraid to express herself through her art, her eyebrows."
This is how the Frida Kahlo doll turned out: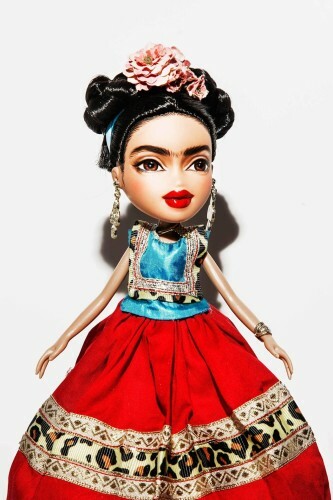 Broadly Broadly
Who wouldn't want to instill those values in their child? Frida Kahlo condemned imperialism, while Barbie pursued six different career paths in the US military. I know which one I'd rather have my child turn out like.
DailyEdge is on Snapchat! Tap the button below to add!