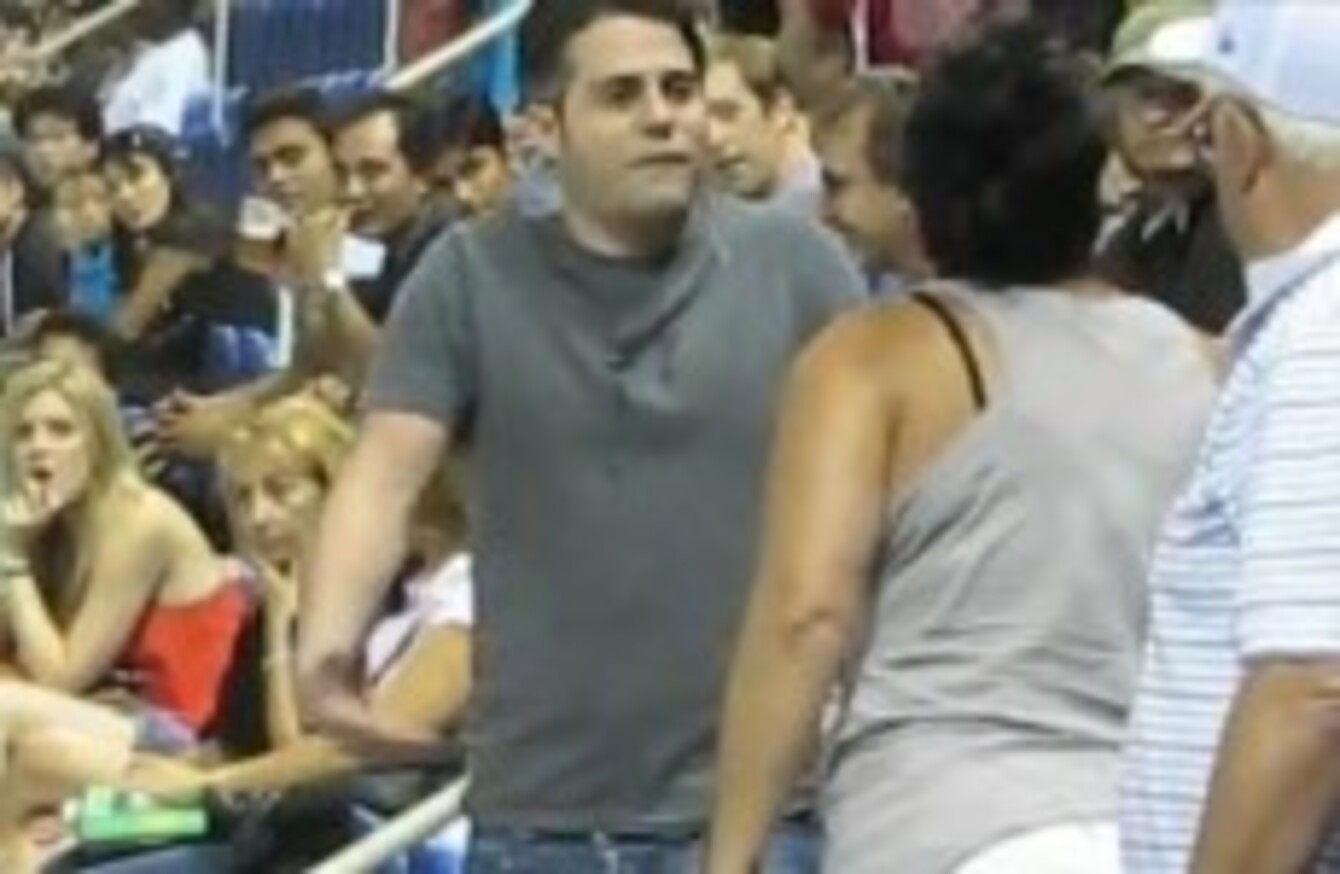 THE HEAT KEEPS RISING at the US Open tennis tournament.
Shortly after 9pm last night, as Djokovic and Petzschner squared off on the court, a blazing row broke out in the stands between two spectators.
A woman became irate with the young man sitting next to her for swearing during the match.
The two attempted to argue it out before the woman's male friend tried to take down the young man:

Djokovik managed to ignore the squabble in the stand and focus on the match, winning 7-5, 6-3, 7-6 (8/6).