THE CREATOR OF Breaking Bad would very much like it if fans stopped throwing pizza at Walter White's house, please and thanks.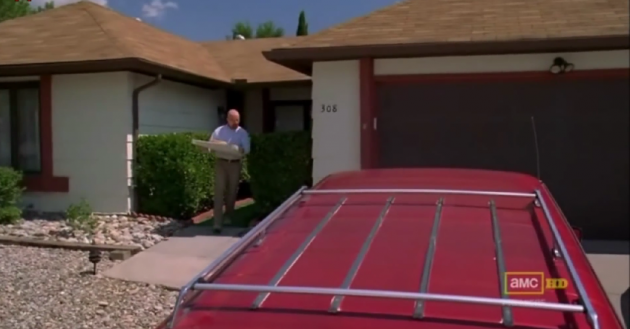 YouTube YouTube
According to the Hollywood Reporter, the Albuquerque house that was used for exterior filming has become quite the tourist attraction, and fans are causing a nuisance for the current owner.
In season three, Walt brings pizza home in an effort to appease his wife, Skyler, who rejects the gesture. Walt then flings the pizza at the roof in frustration:
Andrew Foust / YouTube
The scene has become a fan favourite, and visitors to the house have started recreating it. Not ideal for the people living there, as you can guess.
Speaking on this week's Better Call Saul Insider podcast, Gilligan asked Breaking Bad fans if they could, y'know, not:
Lately we're hearing from the owner that folks are wandering onto her property, and are being rude to her when she comes out and basically says, "You're on my property." They are throwing pizzas on roofs and stuff like that.
Let me tell you, there is nothing original or funny or cool about throwing a pizza on this lady's roof. It is just not funny. It's been done before. You are not the first.
"If I catch you doing it, I will hunt you down," added actor Jonathan Banks – a chilling prospect from the man who plays hard guy Mike Ehrmantraut on both Breaking Bad and Better Call Saul.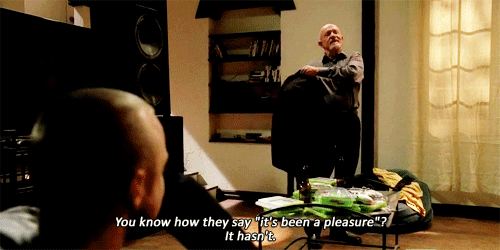 Giphy Giphy