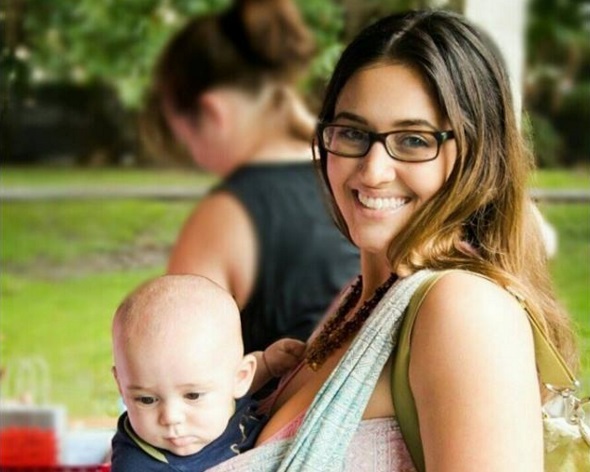 Facebook Facebook
ASHLEY KAIDEL IS an American mother of one that has become something of an internet parenting celebrity in the last week.
She posted a photo to Facebook of her in a restaurant breastfeeding her son on Wednesday – and her essay underneath tears into those people who shame mothers who do it.
It's been shared over 120,000 times at this stage, and her words underneath have been applauded by many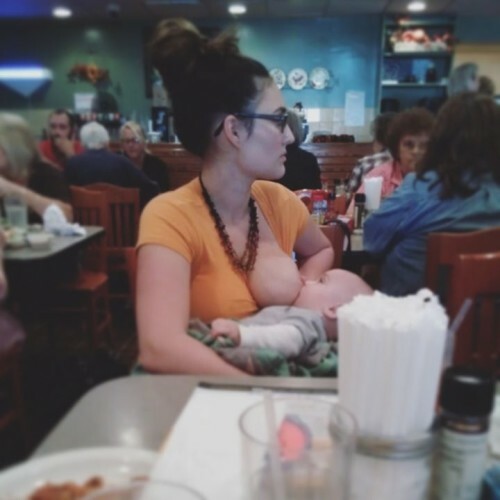 Facebook Facebook
She began:
In the picture, it appears I'm staring off into the distance. In reality, I'm staring into the eyes of a woman staring at me. She is looking at me with disgust and shaking her head with judgement in an attempt to shame me and indirectly tell me without words that I am wrong and need to cover myself.
And she explains why she is posting this photo in the first place:
I don't mean to say "Everyone should breast feed without a cover. Show the world your boobs!" If a mother is more comfortable covering herself because SHE feels better doing so, then I totally support that.
With that being said, the reason I post these types pictures is for the mother that tried breastfeeding uncovered once and she got shamed, she got stared and pointed at, she got nasty comments, she got asked to leave the room, she got asked to cover up.
Once she posted it, the attention started to absolutely skyrocket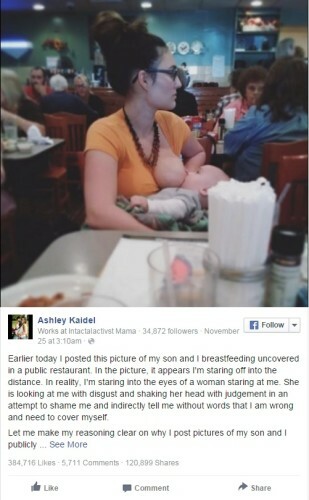 Facebook Facebook
She finishes her post with these words:
So again, I don't post this for attention. I don't post this because I think everyone should nurse uncovered. I post this to give mamas encouragement. And to encourage others to make breastfeeding mothers feel accepted and supported; not alienated, ridiculed and judged.
Signed, a badass breastfeeding (uncovered) mama.
While nearly all the feedback has been positive, Ashley has shared some of the negative messages she has received in the process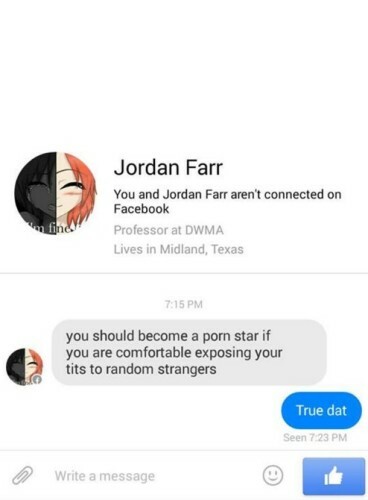 Facebook Facebook
But ultimately, her message has succeeded:
That was my main goal; to support, encourage & empower other mamas through their breastfeeding journey.