EVERY WEEKDAY MORNING, DailyEdge.ie rounds up the best of the day's celebrity dirt – from the top to the very bottom.
#LIFE IS A ROLLERCOASTER Brian (née Bryan) McFadden has joked that he and Ronan Keating need to take a break from each other before people start talking.
The former Westlife singer took part in a live webchat for The Sun yesterday and said that after loads of duets together and two tours, they'll have to give it a rest. (The Sun)
McFadden also revealed that his pre-show ritual is to smoke one cigarette and then head onto the stage. Naughty.
He's about to kick off a solo tour to promote his second album to be released over here, called The Irish Connection.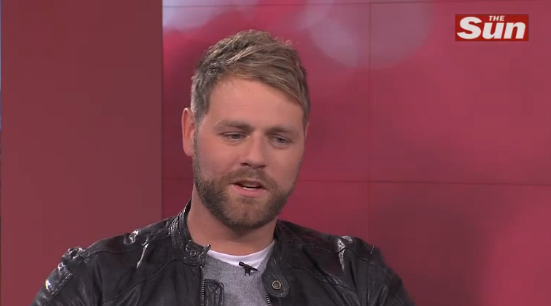 He said he still performs Westlife songs during his live shows THANK GAWD, because surely most people are only going so they can wail along to Flying Without Wings?
The Irish Connection features covers of songs by Irish artists including U2, Damien Rice and Sinead O'Connor, and O'Connor even features on the album.
Sinead O'Connor. On a Brian McFadden album. Gas.
#NEVER GONNA GIVE YOU UP It looks like that eejot Chris Brown is still doing a line with Rihanna anyway.
There had been reports earlier in the week that that pair had called it quite for good, but in the past few hours she's posted this picture of the two of them together, with the caption "we shady".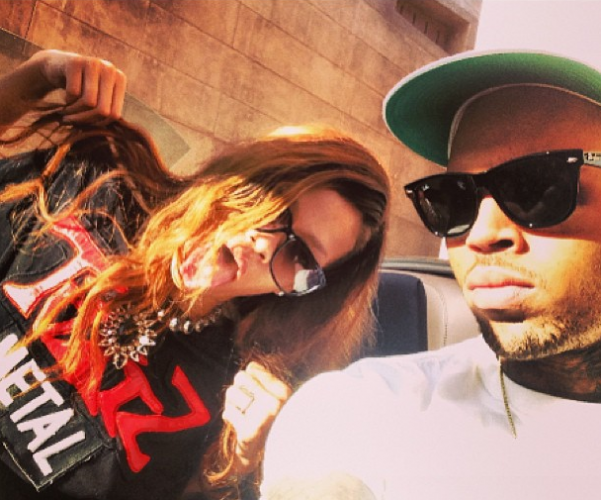 She could do with taking a brush to that hair (BadGirlRiRi/Instagram)
The pair have also been out shopping and hanging out with Rihanna's best friend. (Perez Hilton)
Wouldn't you think the best friend might have a word in RiRi's ear and tell her to kick that dope Brown to the kerb?
*lets out big Irish mammy sigh*
#GRANDPA WAS A ROLLING STONE Fearne Cotton has been stepping out for the first time since she gave birth to her son Rex. (Mirror)
Rex's Da is Rolling Stone Ronnie Wood's son Jesse. Fearne was out last night to attend Ronnie's art exhibition in London.
Yeah well, we could just go and hang around with Ronnie Wood if we wanted to. Sure doesn't he have a house in Clane? That's only a tip down the N7.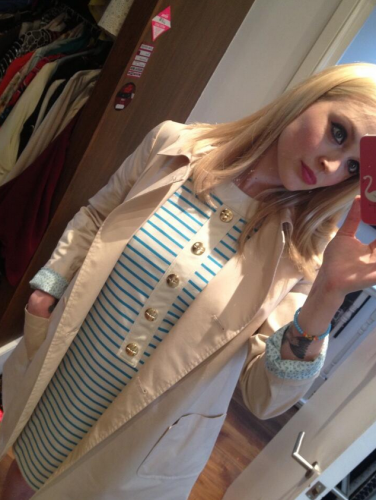 Fearne "flaunting her post baby body". How very Daily Mail of us. (Fearne Cotton/Twitter)
And the rest of the day's celebrity dirt…
Missed any of this week's Dredges? Judge Judy in a bikini, Obama/Timberlake singalong, Niall Horan's girlfriend? Never fear, they're all here…