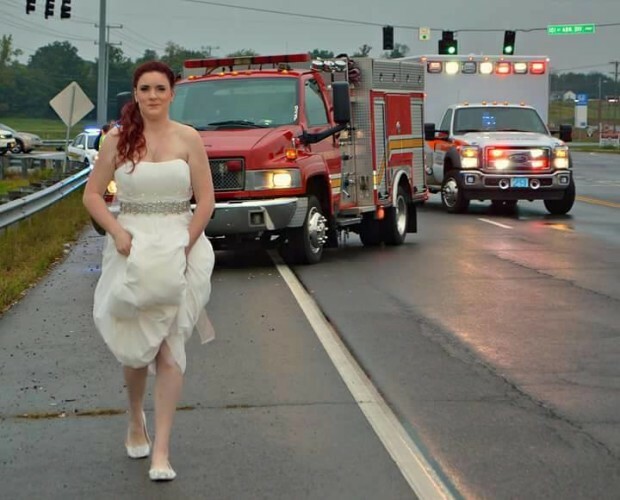 Facebook Facebook
MEET SARAH RAY. She's an American woman who got married last week, but as you can see, the wedding day didn't exactly go as planned.
When her grandparents and dad were headed for the reception, they were involved in a car accident outside the ceremony.
Sarah and her husband Paul are both paramedics and they rushed to the scene. And her mam was on hand to shoot the photo that's now exploded around the internet.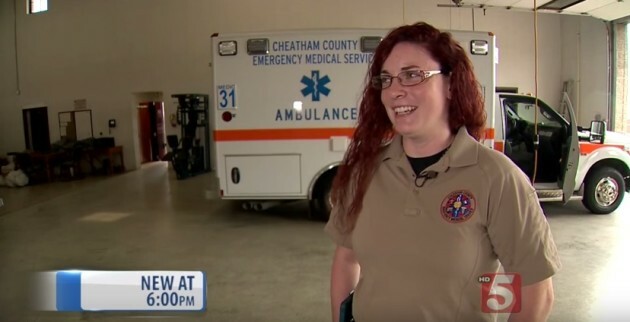 YouTube YouTube
Once it was posted to Facebook, it's been shared nearly 6,000 times and the local news station got involved – interviewing Sarah in her more regular environment, above.
I don't know that what I did was special, I was just making sure that my family were OK and I just happened to be in a wedding dress.
Everyone was fine after the car accident, with no little thanks going to Sarah and Paul's quick work on their big day.
And she's winning some deserved praise from all over the world for her dedication.